Bridge Over Un-Troubled Waters
A bridge signifies a journey … over something … to another place. In the landscape, a bridge is an open invitation to come and explore. When that bridge transcends water, the explorer lingers to enjoy the view of the rippling stream, cascading waterfalls, playful fish, and all the plants that find nourishment in and around the water garden.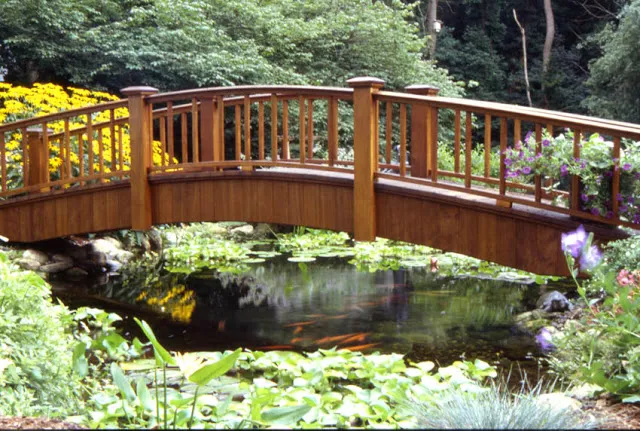 Shimmers of golden koi catch the eye while crossing this graceful garden bridge.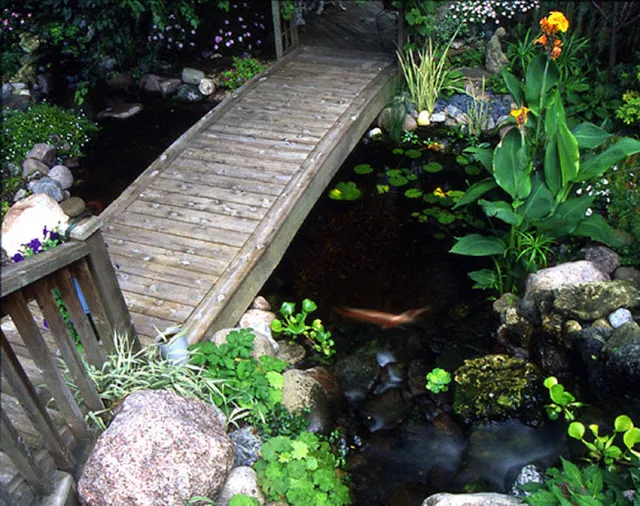 A well-worn bridge hints of many footfalls that traversed the peaceful stream over the years.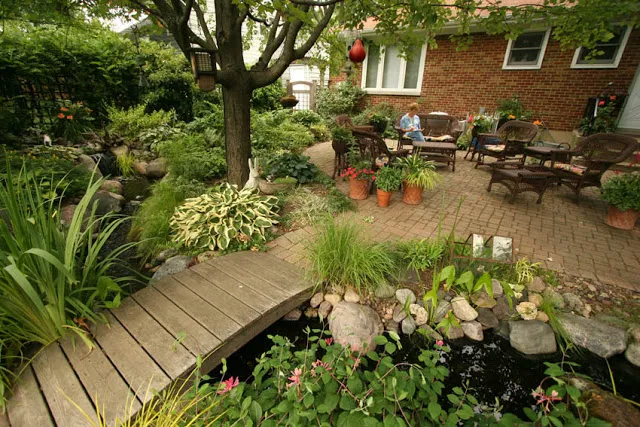 The brick patio is peaceful, but who could resist the call of this bridge to relish a close-up view of the stream and waterfalls … a perfect spot for feeding fish.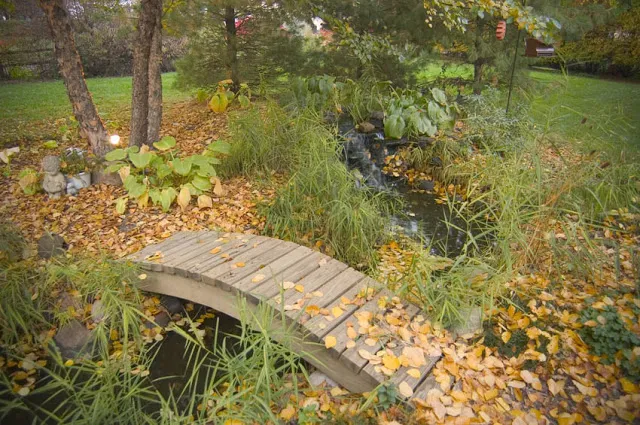 Fallen leaves have yet to be kicked up by curious feet.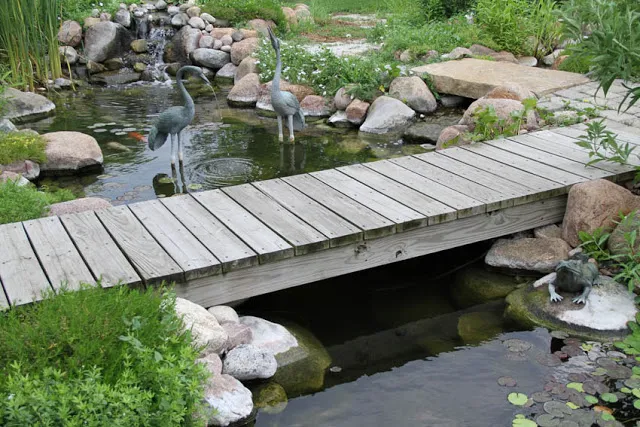 A rustic bridge leads straight from the back porch door, over the water garden, and out to the patio for pondside dining and entertainment.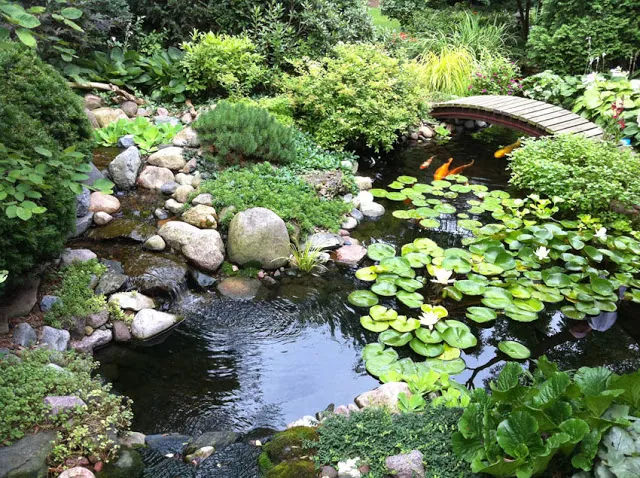 An arching bridge peeks out from the foliage to provide safe crossing and a vantage point for feeding finned friends.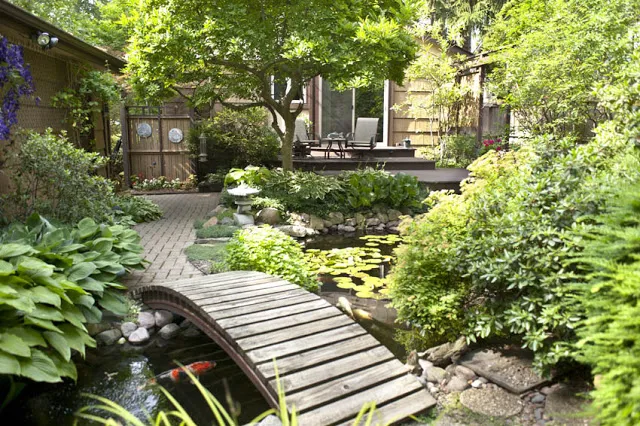 Patios, walkways, and a bridge carve a unique garden path around and over the stream and water garden. Hours of exploring and enjoying nature are sure to follow this winding path.
Who can resist a bridge in the landscape? Its intrigue draws young and old alike to explore beyond the expanse of its graceful arch.
Related posts
Some people love water features and others are downright passionate about them. The owner of this suburban Chicago residence wanted something grand and peaceful in his backyard, all at the same time. The typical suburban expanse of grass with a patio…

Spring is here and summer is right around the corner. April is a great month to consider what changes you'd like to make in your backyard. Since we love water features, we can't think of a better way to add beauty and interest to your outdoor living space

Waterfalls are perhaps the most beautiful feature in a water garden. You can argue that you love your fish the most, or that your gorgeous water lilies are the favorite part of your pond, but the waterfall is what really makes it special.