AquaJet® Pond Pumps
Ideal for ponds up to 2,000 gallons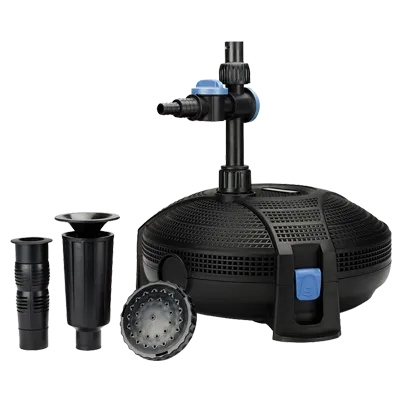 AquaJet Pond Pump Series
AquaJet® Pond Pumps are ideal for ponds up to 2,000 gallons. These all-in-one kits provide a stunning water fountain with the choice of three included fountain heads and an integrated diverter valve to supply water to a small waterfall, external filters, or spitting ornaments.
Features of AquaJet Pond Pumps
Learn the many features and benefits of AquaJet Pond Pumps.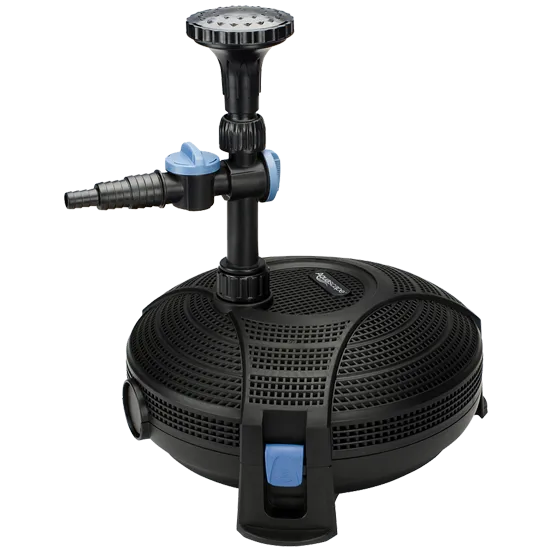 1
2
3
4
5
6
Adjustable Height
The adjustable riser stem allows for easy height adjustment from 10 to 20 inches
Diverter and Flow Control
Adjustable diverter and flow control allows water to be used for fountainhead, circulation, and additional equipment like spitters or external filters and waterfalls
Threaded Disconnect
Simple and secure-threaded disconnect allows for the pump to be easily removed from the pond for maintenance or winterization without removing hose clamps or plumbing assemblies
Protective Pump Cage
Protective pump cage prevents debris from clogging or damaging pump, thereby reducing maintenance
Energy Efficient
Mag-drive motor technology makes this pump energy efficient and simple to maintain
Pump Cage Clips
Pump cage clips make it easy to open to perform pump maintenance or remove debris
Add a New Dimension to Your Pond
Each AquaJet pump comes complete with three fountain heads, including foaming jet, daisy, and waterbell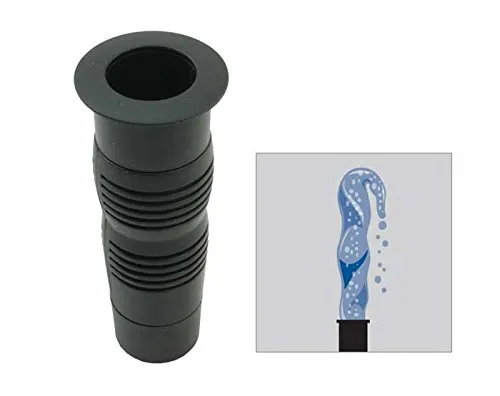 Foaming Jet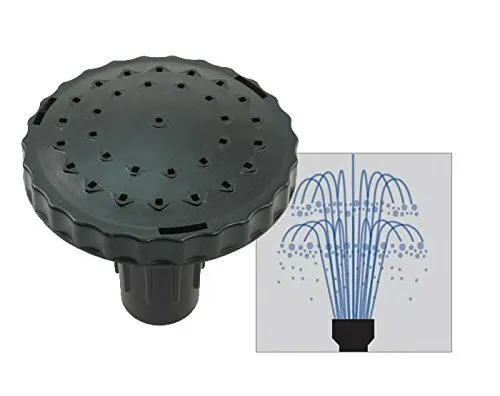 Daisy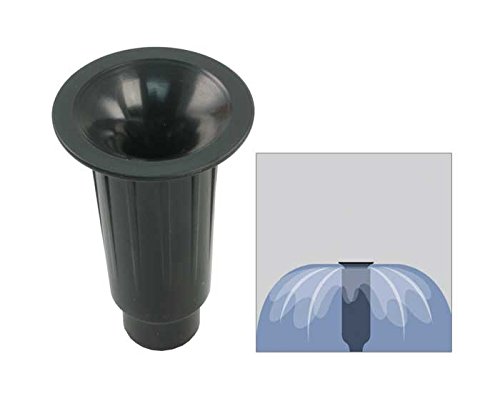 Waterbell
AquaJet Pond Applications
The AquaJet® protective pre-filter cage allows the pump to be placed directly into the pond.

Compare AquaJet Pond Pumps
AquaJet 600
AquaJet 1300
AquaJet 2000
View Product
View Product
View Product
Model Number
91014
91015
91016
Pond Size Recommendation
1,200 gal
1,300 gal
2,000 gal
Maximum Fountain Height
(Daisy Fountain)
up to 47 inches
up to 62 inches
up to 65 inches
Motor Type
Mag-drive
Mag-drive
Mag-drive
Wattage
33
110
250
Amperage
0.55
1.00
2.60
Power Cord Length
25 feet
25 feet
25 feet
Pump Discharge Diameter on Diverter
1/2", 3/4"
1/2", 3/4"
1/2", 3/4", 1"
Pump Dimensions
12 x 12 x 6 inches
(LxWxH)
12 x 12 x 6 inches
(LxWxH)
12 x 12 x 6 inches
(LxWxH)
Warranty (Limited)
3 years
3 years
3 years
AquaJet Pond Pump Flow Chart (GPH)