Waterfalls add delightful sound to the garden and can be customized for your listening pleasure. If you live near busy traffic, you might want a grand waterfall to drown out the noise of cars rushing by. But if you live in the country, a small idyllic stream or waterfall can create just the right melody for harmonizing with crickets and birds.


Whatever your fancy, the perfect waterfall can be created just for you … so sit a spell and enjoy!

Fallen logs are strategically placed to make this stream appear as though it's been part of the landscape for tens of years.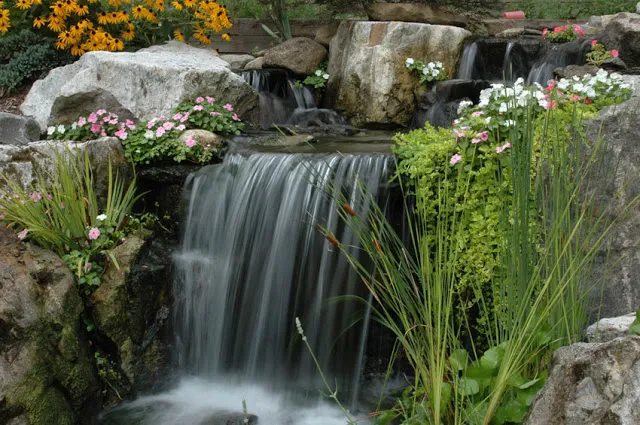 Flowers and plants soften the edges of large stone and help to naturalize the waterfall.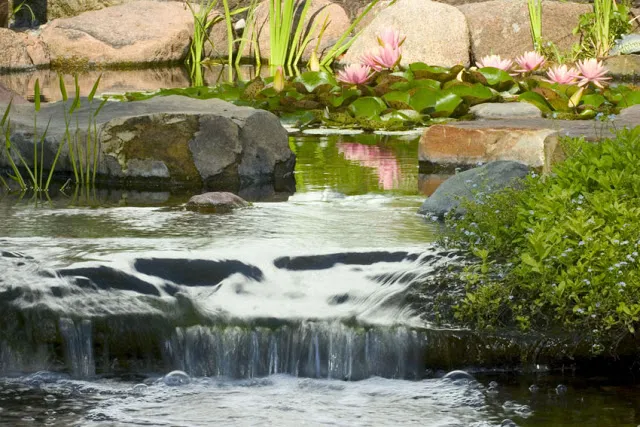 A gentle stream calms and soothes the soul after a stressful day at work. Who wouldn't want to grab a cold glass of iced tea or lemonade and unwind while gazing at this scenery?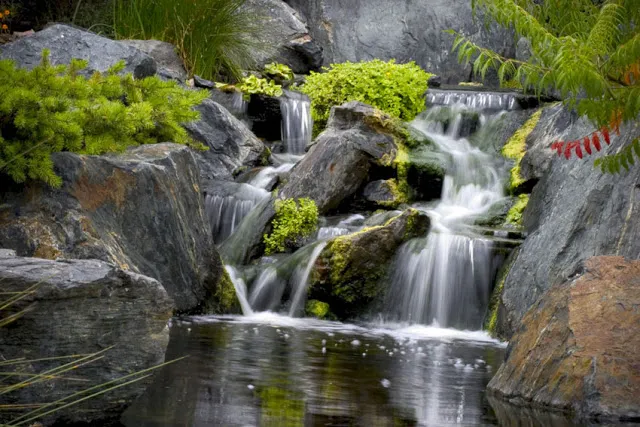 This homeowner wanted to recreate a favorite vacation spot … Ironstone Mountain. He enjoys fond vacation memories every time he gazes at his backyard waterfall.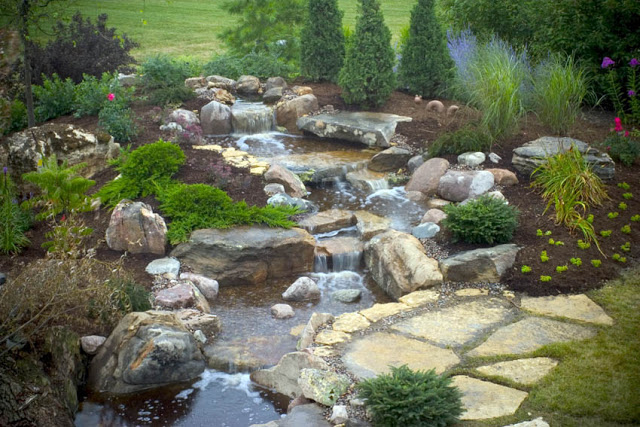 This newly created waterfall and stream was graced with a few mature plantings to tie it into its lush surroundings. Note a few strategic spots were created for sitting and dangling feet into the cool waters.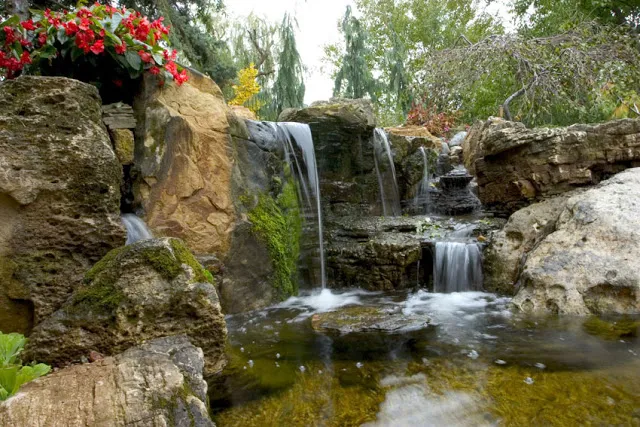 If rustic is more your style, jagged rocks will create what you need.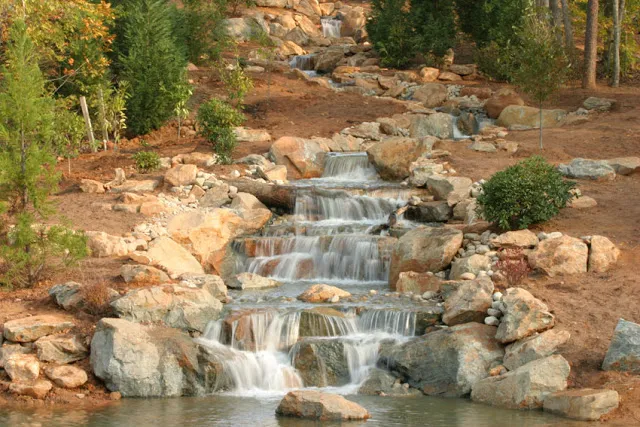 Some landscapes cry out for a dramatic, thunderous waterfall, such as this one located in North Carolina.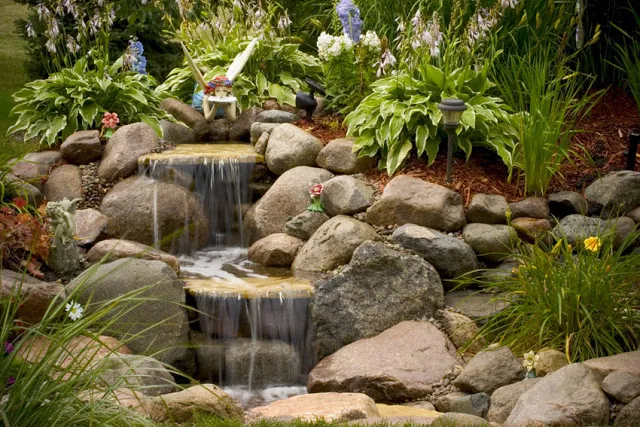 A bit of whimsy lends itself to this smaller waterfall. Imagine a child's delight upon discovering the tiny fairy.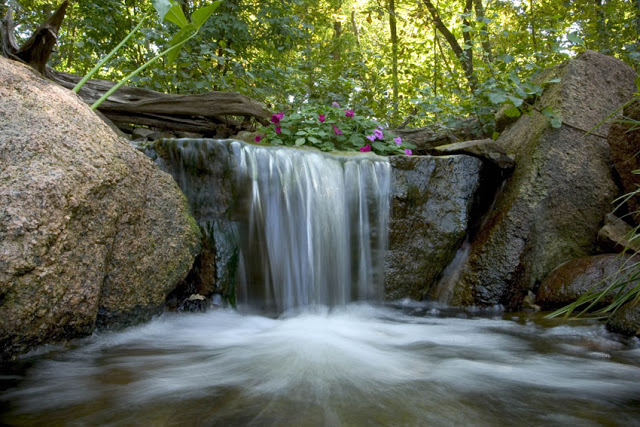 Do you have a wooded backyard? Don't sweat fitting a waterfall into the landscape. Let the stream wind around the trees before emptying into a crystal clear pond.
No matter what your landscaping challenge might be, there's a water feature just for you! Anyone can enjoy the beautiful sound of water in the landscape.
Related posts
Before you panic upon seeing a buildup of algae in your pond, keep in mind that algae are a completely normal part of any organic pond ecosystem. A small amount of algae in your water feature is perfectly okay! In fact, it's a sign of a healthy ecosystem.