Beautiful Backyards: Be Inspired!
Beautiful backyards create additional living space on your property. Perhaps you've added a deck or patio to your backyard for outdoor dining and entertaining. Why not take your outdoor living space to the next level by adding the soothing sights and sounds of water to your landscape?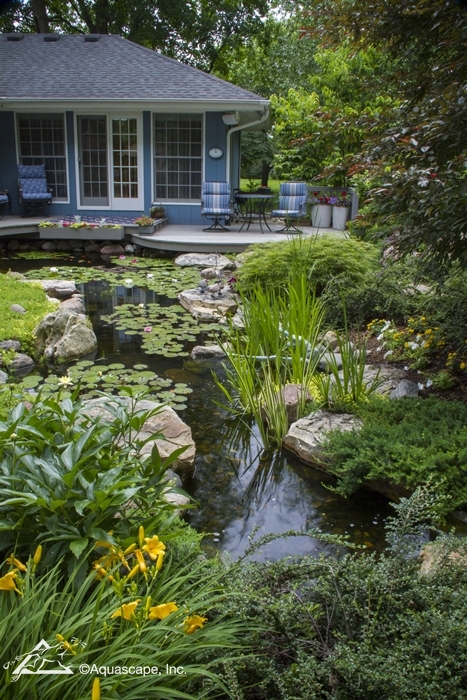 Up Close and Personal
When adding a backyard water feature, you want to make sure you place it in a location where you can most enjoy it. Close to a patio or deck is ideal. You can open up the windows and listen to the waterfall from inside your home.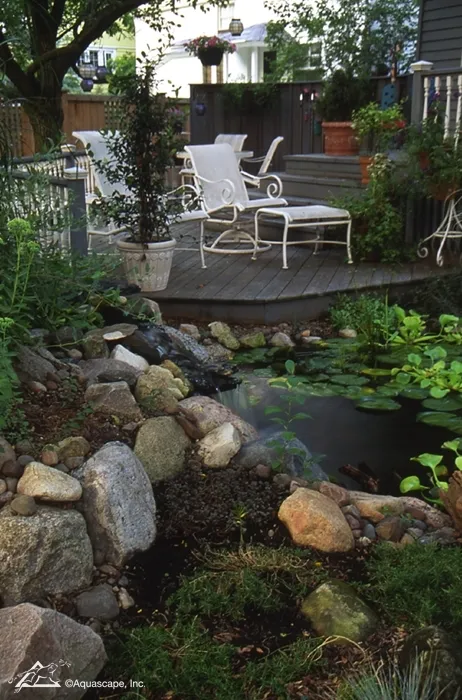 Locating a pond near your patio also provides a convenient place to feed your finned friends!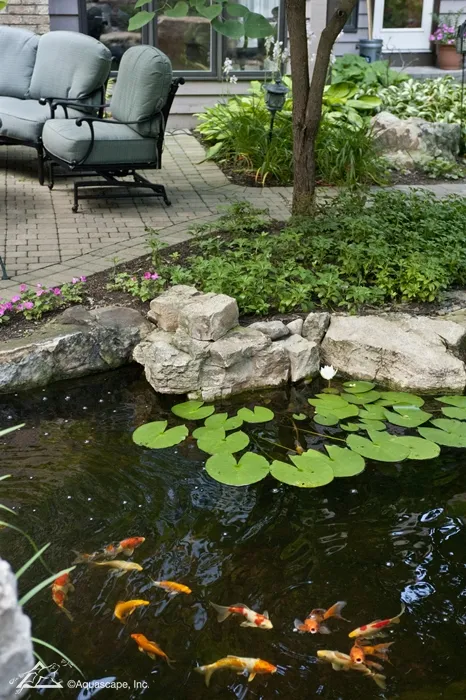 Explore More with a Bridge
When designing a backyard pond, waterfall, or stream, consider adding a stone bridge or stepping stones to reach yet another viewing area of the pond. You'll enjoy seeing your water feature from all angles.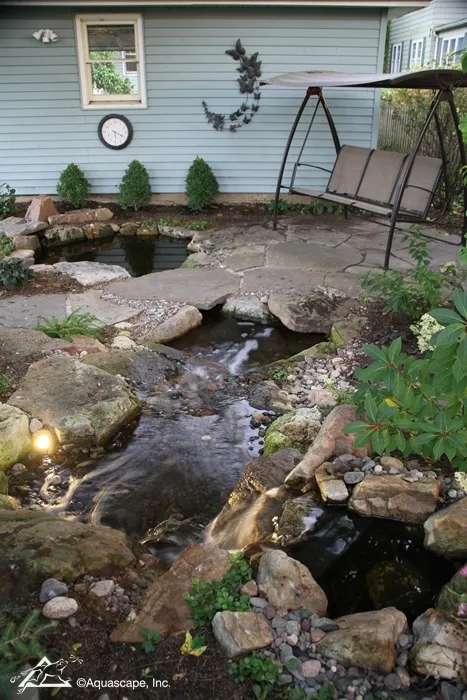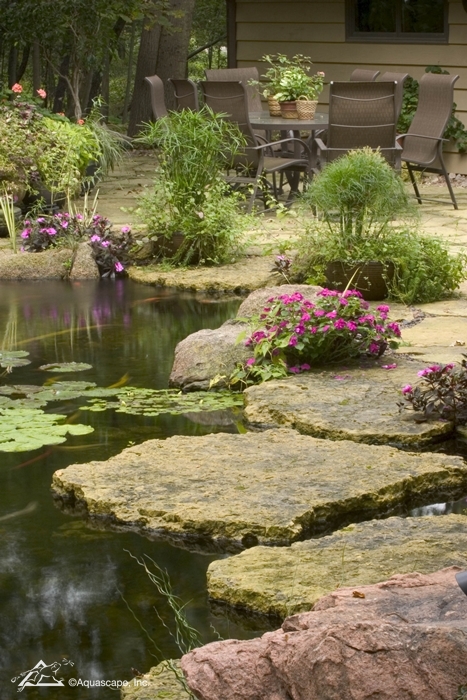 Simple Viewing Area
Sometimes all you need is a simple bench or chair to enjoy the view of your water feature. Be sure to include landscape plants that soften the edges of a pond or waterfall and help to transition the feature into the rest of the yard.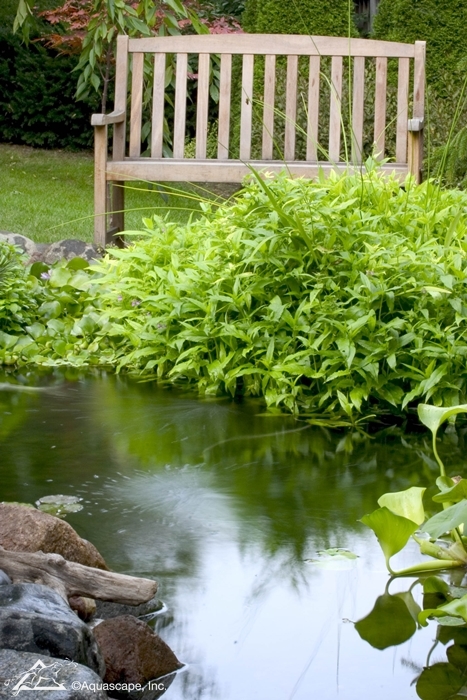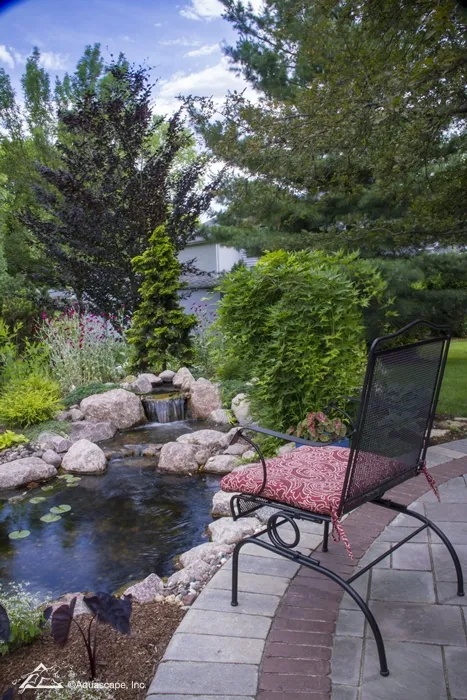 Earthy Elements
Fire and water are a popular landscape combination. Consider locating your fire pit near your water feature for maximum benefits of both elements.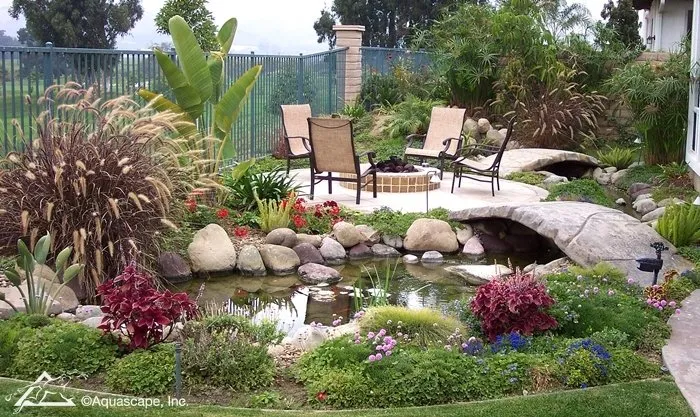 Dining and Entertaining
A favorite past-time of pond and waterfall owners is dining and entertaining near the water. When you enjoy a meal with loved ones next to a gorgeous water feature – it's like treating your friends and family to a day on vacation!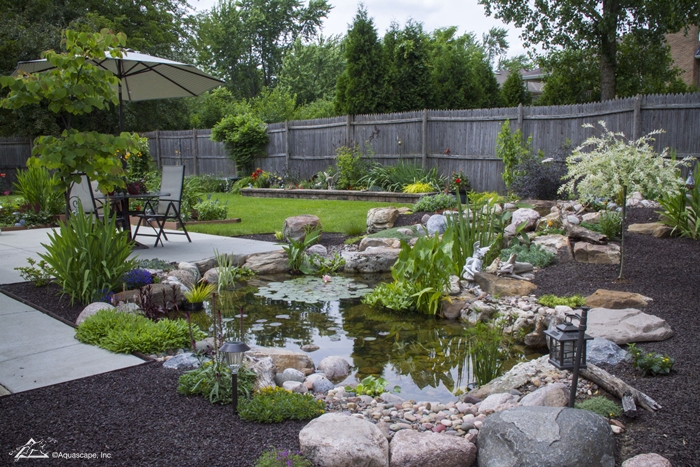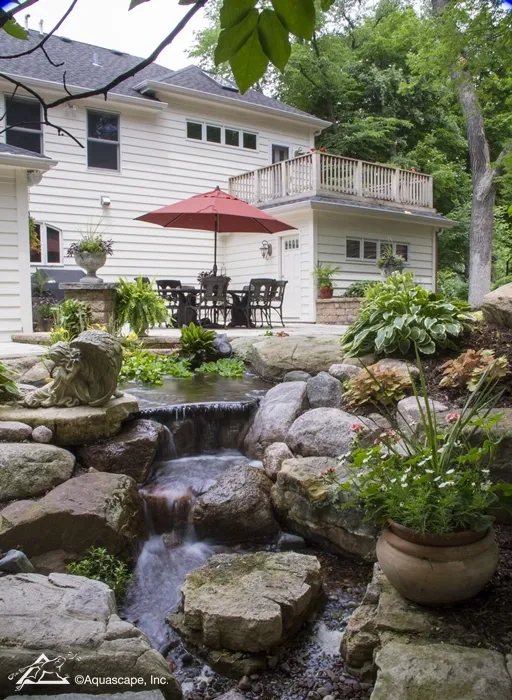 Ponds and waterfalls truly add a special element to beautiful backyards. No other form of landscape creates such amazing vistas and soothing sounds. Make this summer the year that you add the element of water to your outdoor living space.  You'll wonder why you waited so long!
Pin it for later: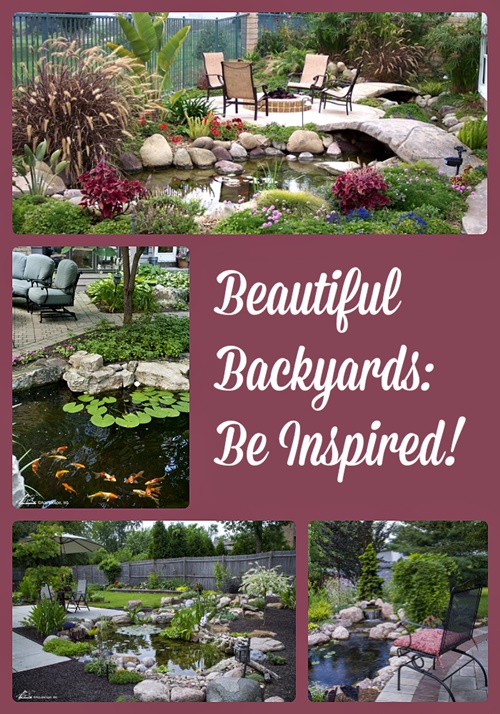 Enjoy our video showcasing beautiful backyards!
Related posts
When I think of the perfect backyard, something like this one comes to mind. It has a little of everything … patios, fire pit, plantings, stone pathway, and of course, a pond and waterfall! The design is flawless as one area leads to the next…

Fortunately, you don't need a degree in environmental science to understand the cycle of nature that can influence the health of your pond.

Backyard rustic waterfalls can take the shape of small, babbling brooks or loud, thunderous falls. Rock choice makes a big difference in the appearance of your waterfall, and many homeowners choose a rustic appearance for their water feature.