Aquascape Spillway Bowls Create Unique Fountain Options
Inspired by our own construction crew, the Aquascape Spillway Bowl, Basin and Stand allows for an unlimited amount of installation possibilities. The Aquascape Spillway Bowl and Basin can be installed as a standalone disappearing water feature, or several spillway bowls can be linked together for an amazing display. Aquascape Spillway Bowls can also be used in combination with the Aquascape Large AquaBasin®.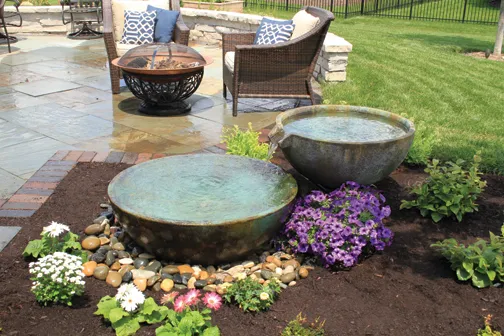 The Aquascape Spillway Bowl creates a beautiful spilling water feature that can be added to any pond or pool creating an instant waterfall. Spillway Bowls can also easily be linked together creating a unique modern standalone water feature.
Made from durable GFRC
Unique and beautiful patina finish
Light weight and easy to install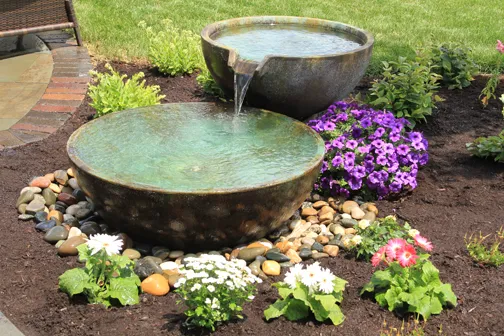 Watch our video for more information about Aquascape Spillway Bowls:
Related posts
Learn everything you wanted to know about your water garden pump, but were afraid to ask.

BioBalls are a great addition to your pond filtering system.

The Aquascape Pond De-Icer prevents winter fish loss by keeping a hole open in the ice during the cold winter months.