Top 10 Aquatic Plants for Mini Ponds
Container water gardening is a rapidly-growing garden hobby and provides a whole new opportunity for an exciting group of plants. Not to mention, you can even add small fish to your aquatic container, thereby creating your very own mini pond to enjoy without having to pick up a shovel.
Plants are what makes your container water garden a garden. They add interest, texture, and a splash of color to the spot you choose for your mini pond. They also help keep the water clear of algae, while providing perching spots for birds that seek out the water.
To make choosing plants easier, we're sharing our list of favorite aquatic plants for mini ponds. And what's more – you can add any of these plants to any pond, large or small!
1. Dwarf Papyrus
Cyperus isocladus
Feathery heads on sturdy green stalks create a striking vertical element in container water gardens. Dwarf papyrus enjoys a little shade but can take full sun, too. Use this charmer as an annual in colder climates.
Zone 8-10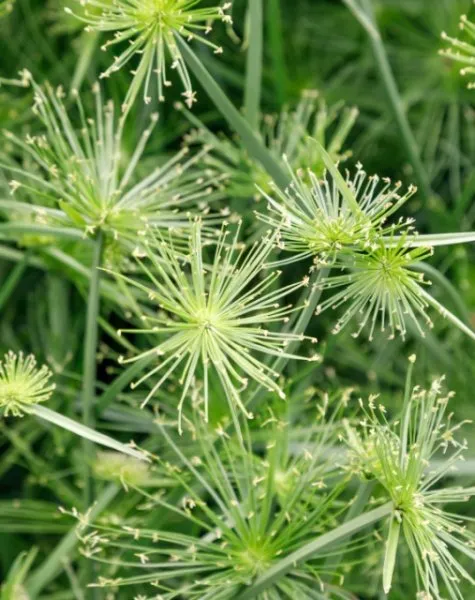 2. Parrots Feather, Red-stemmed
Myriophyllum brasiliense
Feathery lime green foliage on vibrant red stems creates a mat that will spill over the edge of your container. It grows 3" to 4" tall and is a great choice for both small ponds and container water gardens. Place it in full sun to part shade.
Zone 5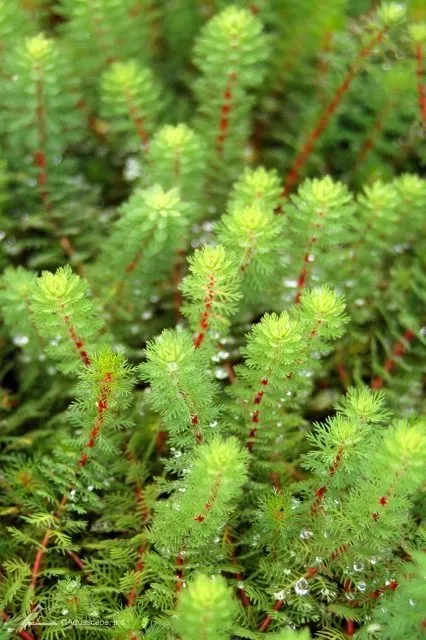 3. Sweetflag, Dwarf Variegated
Acorus gramineus variegatus
Tufts of green and white make this flexible plant an attractive choice for mini ponds. It can tolerate a range of water depths, grows to 12 inches tall, and is a great choice for the margins of in-ground ponds, too. Sweetflag prefers full sun to part shade.
Zone 5-9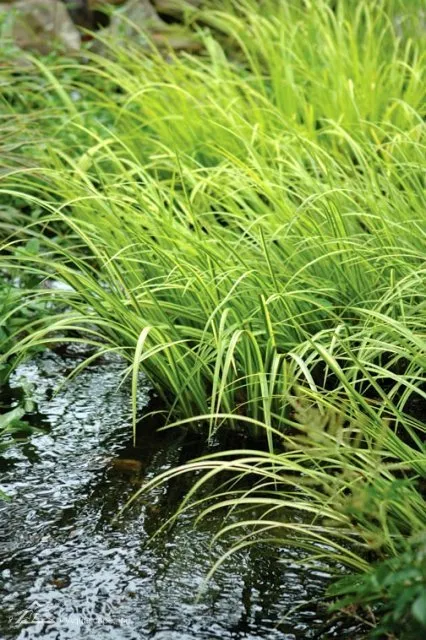 4. Pickerel Plant
Pontederia cordata
Add a bit of height and color to your mini pond with the impressive pink or purple pickerel plant. This easy-to-grow aquatic plant rewards you with bright blue flowers atop lush green foliage. Prefers full sun to part shade and grows 24" to 30" tall.
Zone 3-8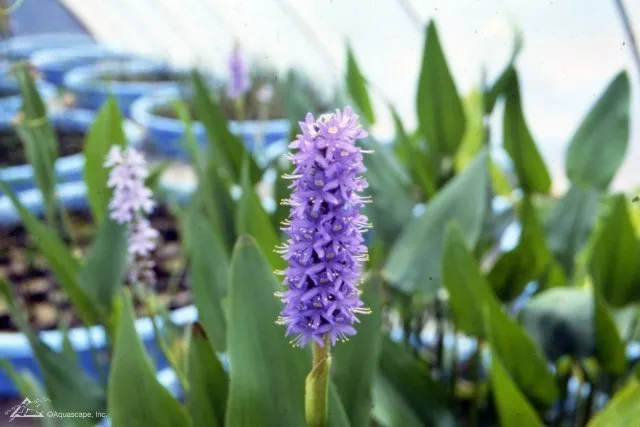 5. Taro, Red-stemmed
Colocasia 'Fontenessii'
Glossy green leaves on deep purple stems add a stunning effect to your container water garden. Each leaf is a work of art atop 36" high stems. Choose Taro when you want an especially tall plant for your container. Enjoys full sun but can handle a bit of shade.
Zone 8-10

6. Yerba Mansa
Anemopsis californica
Looking for a smaller plant that blooms all summer? Look no further than this dainty white flower with a cone-shaped center. As they age, the flowers get pink spots. Prefers partial shade.
Zone 4-10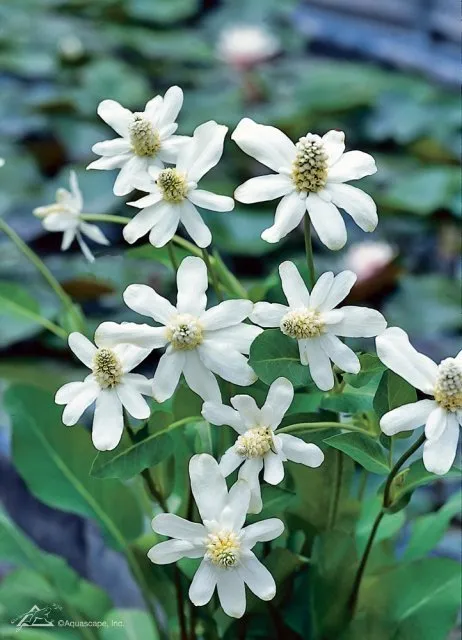 7. Cardinal Flower
Lobelis cardinalis
Scarlet red flowers on this tall growing plant provide a splash of vibrant color next to mostly green aquatic plants. Hummingbirds and swallowtail butterflies love the sweet nectar. Place this 2' to 3' flower in a sunny location.
Zones 5-9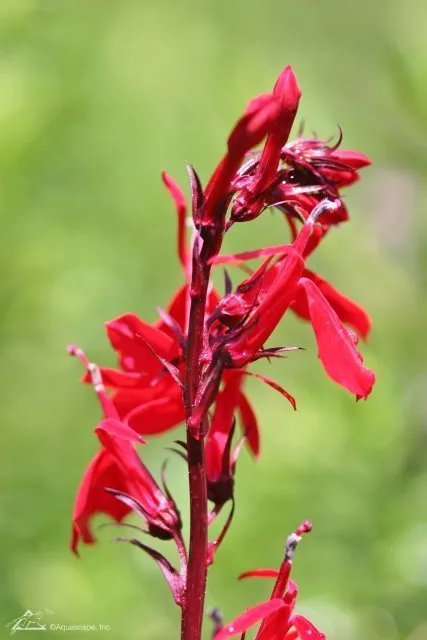 8. Water Lettuce
Pistia stratiotes
Soft and velvety, this floating plant performs best in shady to partly sunny locations. Each "flower" sends out shoots to create more rosettes. If your container gets crowded, simply thin them out.
Zones 9-11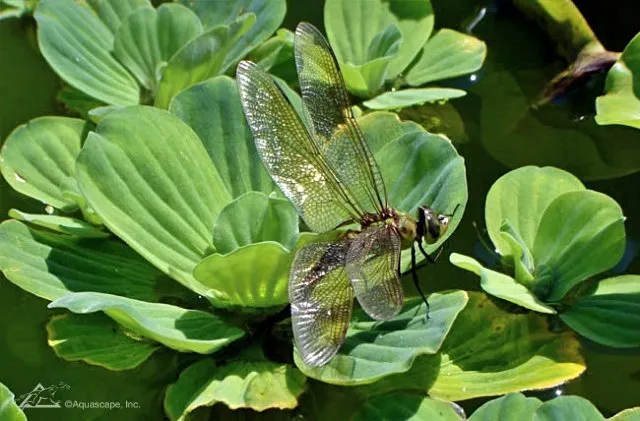 9. Water Hyacinth
Eichhornia crassipes
Indispensable to any water feature, this plant cleans the water while rewarding you with pretty lavender flowers that grow to a height of six inches. Water hyacinth tends to spread quickly but can be easily thinned out. Prefers full sun to partial shade.
Zones 9-11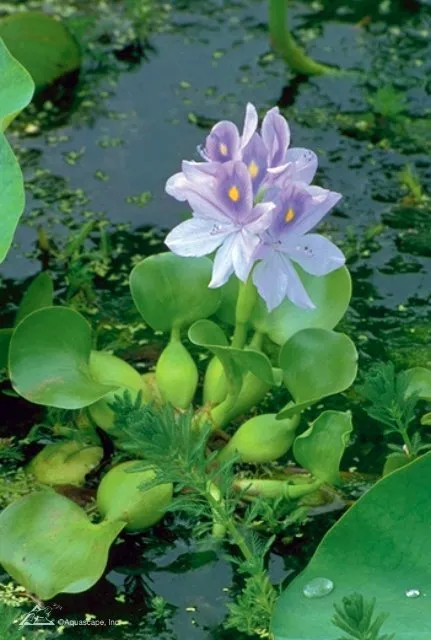 10. Helvola Waterlily
Nymphaea 'Pygmaea Helvola'
Helvola is the smallest of all the hardy waterlilies with delightful 2" to 3" star-shaped blooms and heavily mottled 1" to 2" pads. Prefers full sun to partial shade and blooms all summer long
Zones 4-10
Related posts
Often used as groundcover or as an accent plant in containers, Creeping Jenny fares excellently when used in water gardening applications.

The snow blanketing ponds across the country brings a great time to talk about the dainty Water Snowflake you may have floating in your pond during the warmer seasons.

Every water gardener has their favorite aquatic plants, but how well do you know the varieties available? Test your aquatic plant knowledge by taking our short quiz!