If you shut your pond down during the winter season we recommend removing the pump from the filter and storing in a warm location like the garage or the basement. The water will help maintain the life of the seals on the pump while in storage. Please note that the pump, depending on how long it has been out of operation over the winter may need to be "kick-started".
To test, plug the pump into the electrical outlet prior to installing the pump back in the skimmer and visually inspect if the pumps impeller is spinning. If the pumps impeller does not start spinning on its own use a screw driver or similar device to assist the impeller. Once the impeller begins spinning the lubrication will be reintroduced between the seals and the pump should start on its own. The pump can now be installed back into the water feature.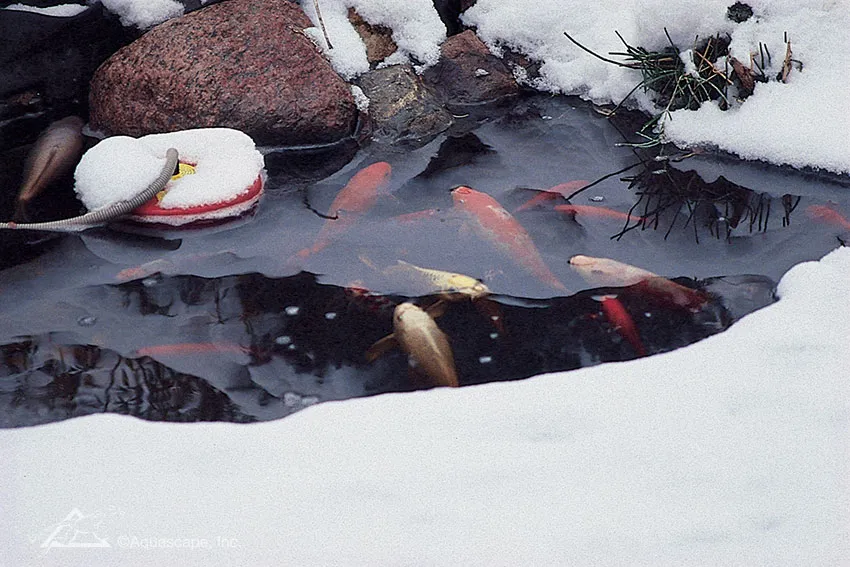 Related posts
Fish are often the main reason that people choose to have a pond installed in their yard. People aren't likely to sit and watch their tulips blow in the breeze for hours on end, but a pond owner will most definitely gaze upon their fish for extended

Keeping your pond running during the frozen months of winter will allow you to enjoy the beautiful ice sculptures that form in the stream and waterfall.

Caring for your pond during the winter months can mean different things, depending on where you live.