If you shut your pond down during the winter season we recommend removing the pump from the filter and storing in a warm location like the garage or the basement. The water will help maintain the life of the seals on the pump while in storage. Please note that the pump, depending on how long it has been out of operation over the winter may need to be "kick-started".
To test, plug the pump into the electrical outlet prior to installing the pump back in the skimmer and visually inspect if the pumps impeller is spinning. If the pumps impeller does not start spinning on its own use a screw driver or similar device to assist the impeller. Once the impeller begins spinning the lubrication will be reintroduced between the seals and the pump should start on its own. The pump can now be installed back into the water feature.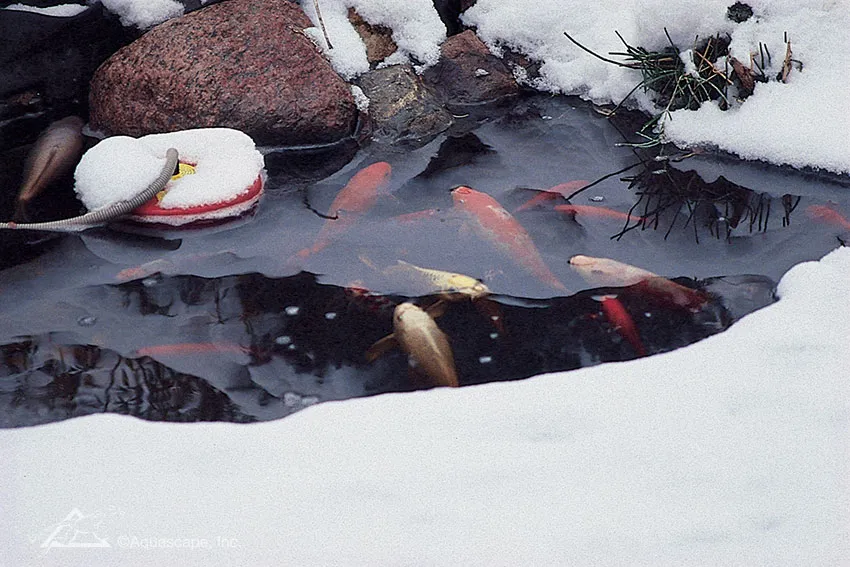 Related posts
You may have just spent your weekend cleaning your pond or having your pond contractor do it for you. A couple of days weeks pass, and you notice an incredible growth of algae. Not again, you screech to yourself.

Have you ever noticed that your pond water is clearer in the fall? This is typically due to cooler temperatures and full, lush plants. To keep your pond looking its best through the fall season, follow our helpful tips for this time of year.

Spring is here and it's time to get a little maintenance done on your pond. These maintenance tips take little time and effort and can help prevent future problems from arising throughout the pond season.