Who Doesn't Want the Perfect Backyard?
When I think of the perfect backyard, something like this one comes to mind. It has a little of everything … patios, fire pit, plantings, stone pathway, and of course, a pond and waterfall! The design is flawless as one area leads to the next, beckoning you to stay outdoors longer.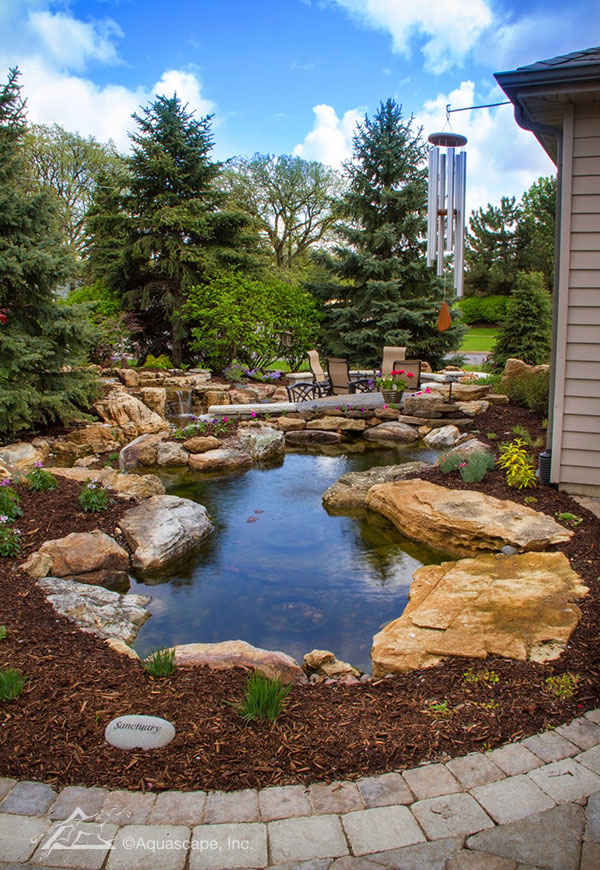 An etched stone says "Sanctuary" and truly it is … for humans and critters alike!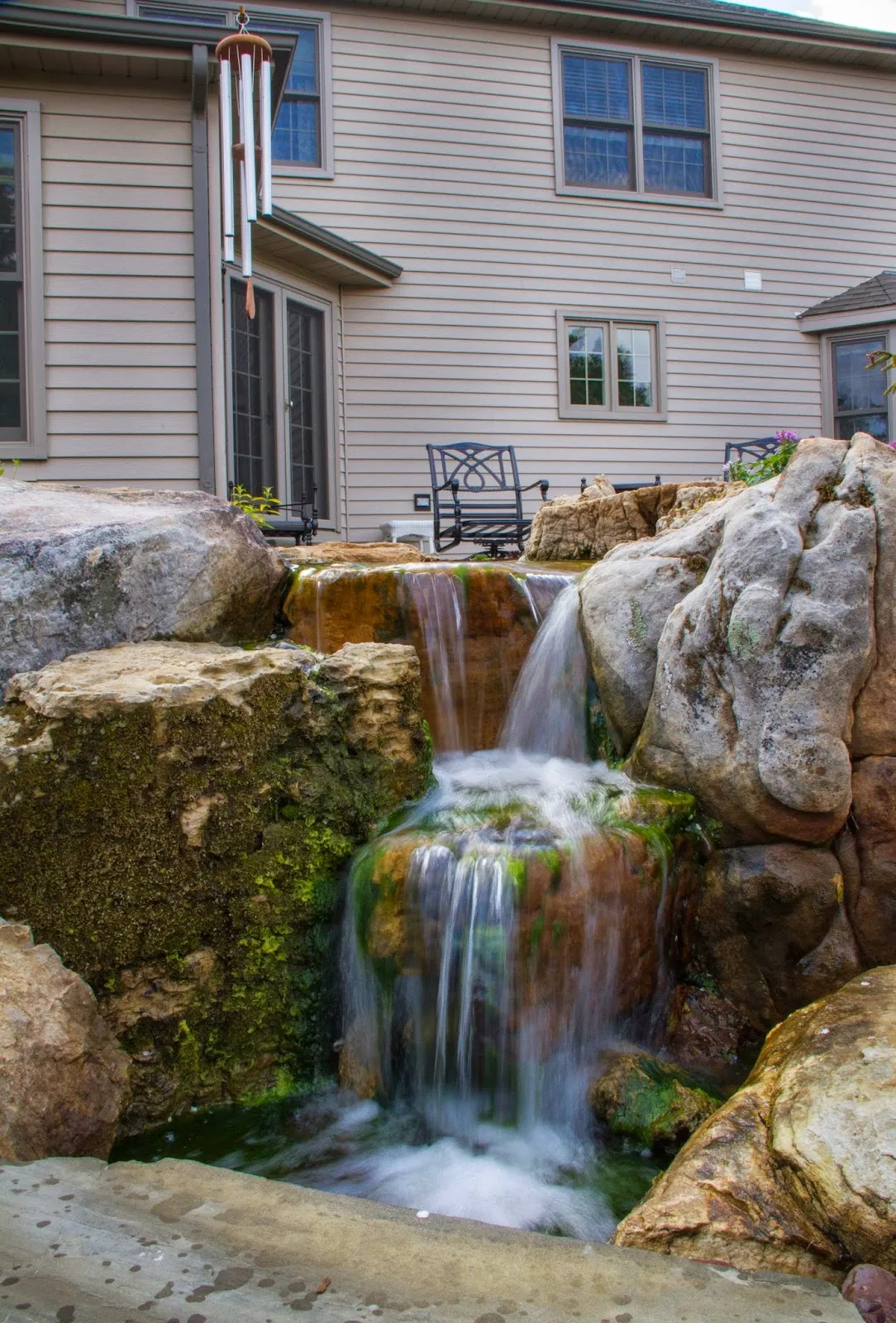 A mossy waterfall not only provides beauty but adds soothing sounds.

Not only can these homeowners enjoy a fire but can also listen to the sounds of the waterfalls in
the background as they relax on their patio.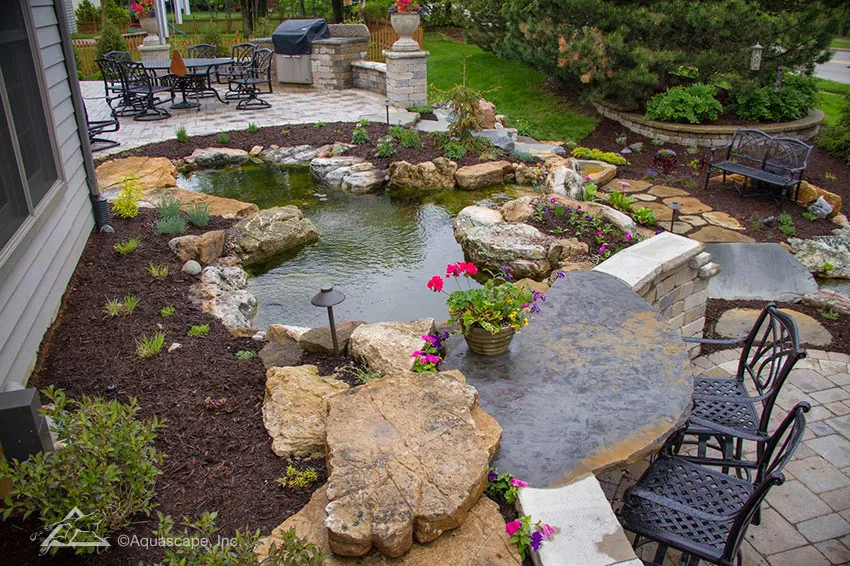 Your meal or beverage tastes that much better while enjoying it at a pondside bar.
Guests will certainly feel welcome and inspired here!

Stepping stones descend from the patio in the background, winding their way to the lower level, inviting visitors to explore the twists and turns of the stream and waterfalls.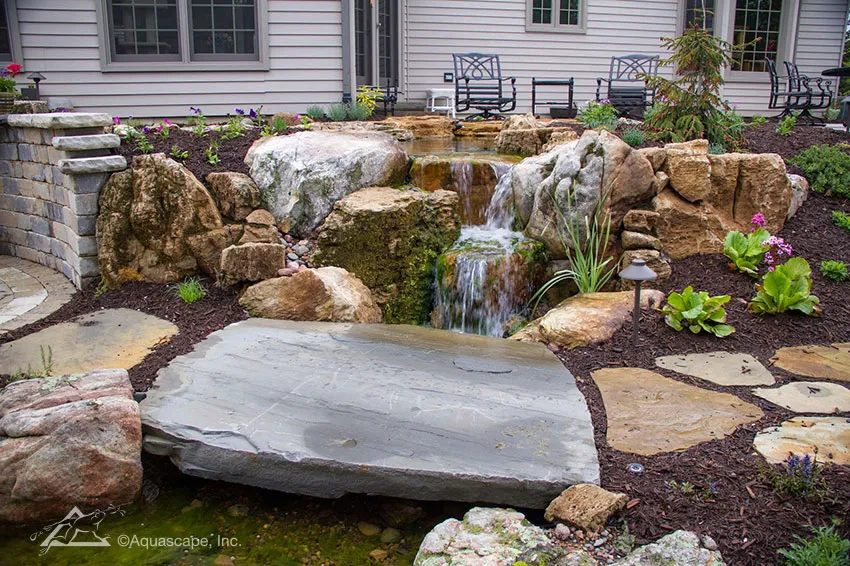 A stone bridge creates a place to sit and dangle your feet in the water.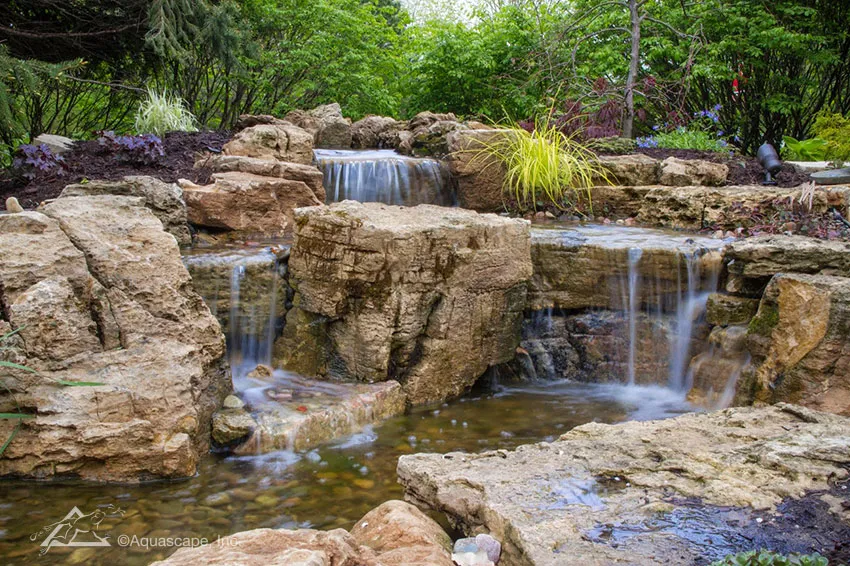 Plantings soften the rock while large outcroppings provide a place to sit. Shallow pockets of water entice birds to come bathe.
When you think of the perfect outdoor living space, what do you envision?
Related posts
Fortunately, you don't need a degree in environmental science to understand the cycle of nature that can influence the health of your pond.

Newlyweds living in the suburbs of Chicago yearned for an entire backyard makeover after moving into their first home together.

You're finally taking the plunge. You've decided you want the soothing sound of water in your landscape but aren't sure where to begin. Start by asking yourself, "What made me think about adding a water feature in the first place?