What's Outside Your Window?
Everyone wants a room with a view, right? If your landscape is lacking when you look out your window, you can always spruce up your yard. Or better yet … you can add a room with large windows and design a water feature to flow right up to the glass like this homeowner did!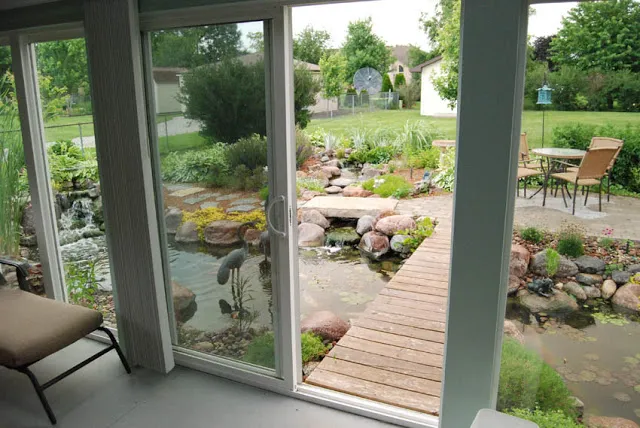 Rather than put the patio next to the sliding door, the water garden was brought up close, with a charming walkway stretching across the pond.

This is what the view originally looked like – nothing for the eye to focus on but a distant shed.

The walkway provides a great spot to dangle feet and sip a steaming cup of your favorite morning brew.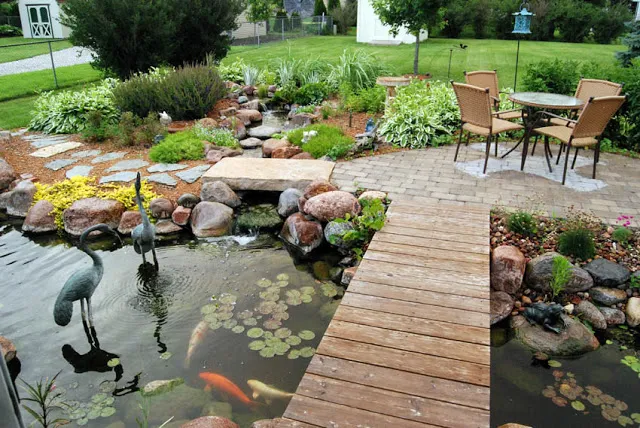 Enjoy lunch or dinner on the patio while dining pondside. Feed the fish, or watch the birds and butterflies that visit this oasis.

Another view reveals attractive plantings that transition the water garden to the expanse of grass beyond.

A close-up of the smaller foot bridge displays the intricate rock work that creates a babbling brook.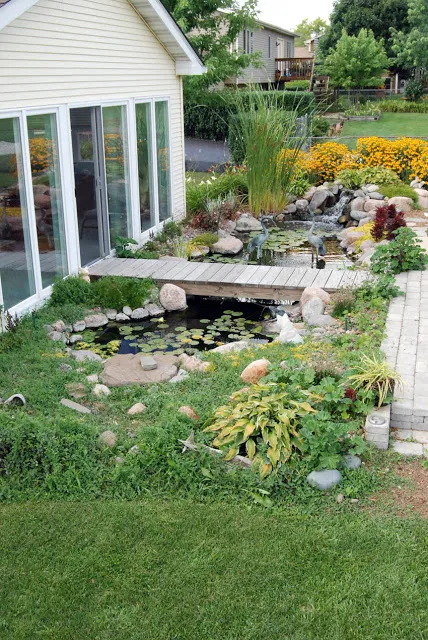 Such a lovely backyard! The wall of glass on this home's addition provides a great viewing vantage no matter what the weather.
Related posts
Newlyweds living in the suburbs of Chicago yearned for an entire backyard makeover after moving into their first home together.

Watch Backyards and Community Spaces Transform Into Tranquil Retreats

Improve the appearance of your home by incorporating a waterscape into your front yard. Water adds a great touch to your landscape and can help make your home more inviting.