Pond Paradise in the Backyard
Some might view a wooded, sloping lot as a landscaper's design challenge. But when you incorporate water, the solution is quite simple. Work with the natural slope of the yard to create stunning waterfalls, and create twists and turns around trees to provide visual interest. This yard has it all! From a soothing water feature to gazebo to outdoor kitchen, and more!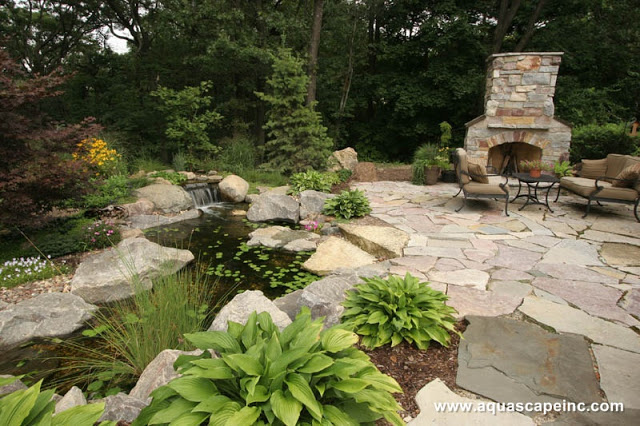 Just outside the patio door is a stunning fireplace and flagstone patio that cozies up to a small waterfall and pond. Comfortable seating provides a great place for relaxing well into the evening.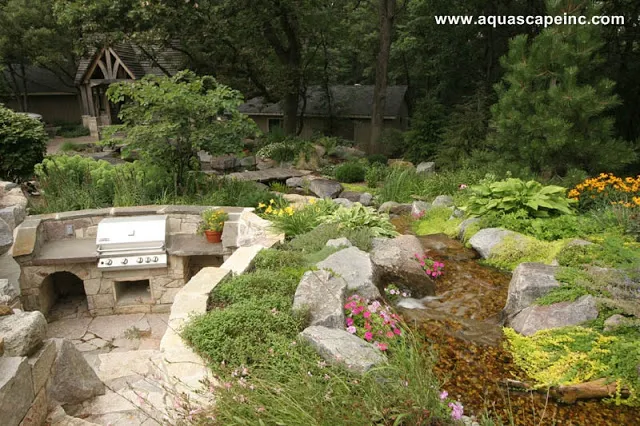 And if dinner is on your mind, these lucky homeowners can take care of that order on the outside grill.

The upper falls and pond cascade into another waterfall, taking advantage of the natural slope.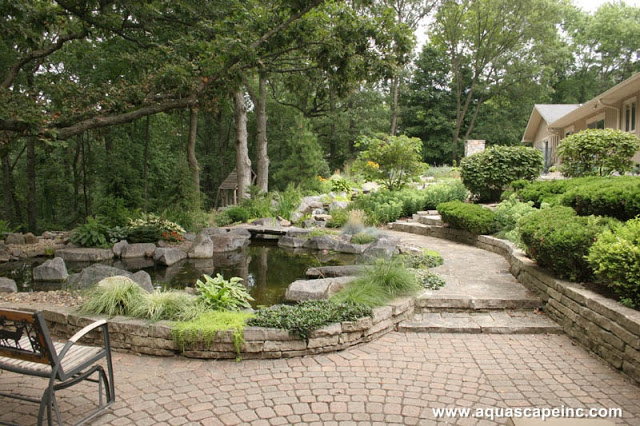 A lower patio provides yet another vantage point for relaxing and viewing the water feature.

A rustic footbridge provides access from the lower patio over a stream. Here you can dangle your feet and cool your tootsies.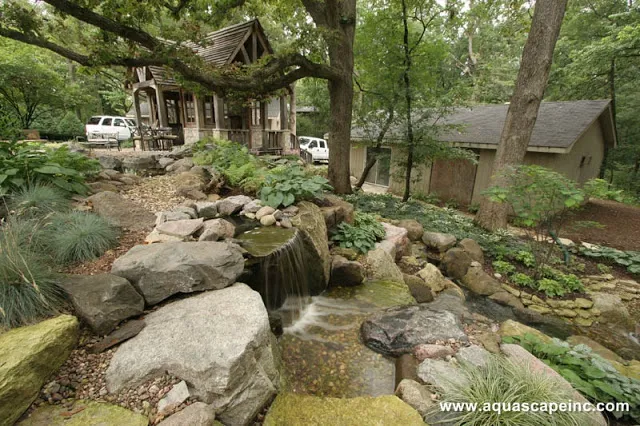 The water continues its course falling over yet another series of cascading rocks and gravel.Shade loving plants add softness to the cool stone.

The rustic footbridge leads to a wooden stairway, inviting you to explore more of this beautiful yard.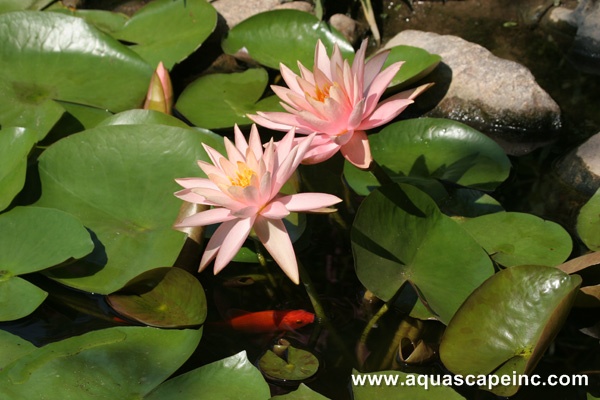 Stunning waterlilies and colorful koi provide pops of color.

Look closely and you might even find a new friend or two.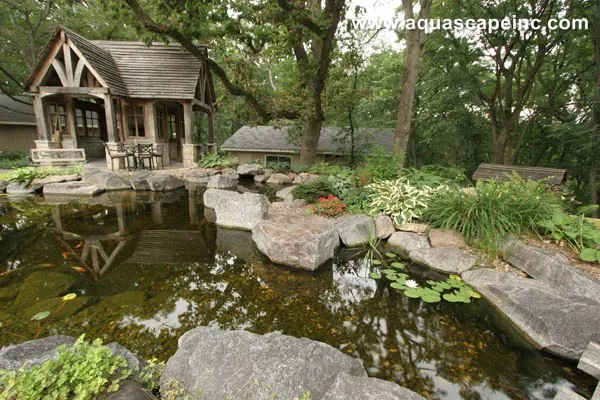 With a yard like this, you can enjoy a vacation every day of the year!
Related posts
You're finally taking the plunge. You've decided you want the soothing sound of water in your landscape but aren't sure where to begin. Start by asking yourself, "What made me think about adding a water feature in the first place?

There's more to having a pond than having fun. You can learn stuff from a pond too. When Mr. Osbourne asked me to write about the things I've learned from growing up around a pond, I wasn't sure if I could do it.

Some pond enthusiasts like to actively tinker in and around their pond, while other water gardeners prefer to relax by the patio listening to the sound of the waterfalls. Maybe you're like most pond owners who enjoy a little of both activities!