Garden Lighting: Create Magic at Night
Water features are stunning during the day, but when pond and garden lighting is used to enhance evening views, you'll find the landscape takes on a whole new dimension!  Tuck a spotlight behind a waterfall and the feature takes on a magical feel. Used in the main portion of a pond, you'll enjoy watching fish dart in and out of the lights.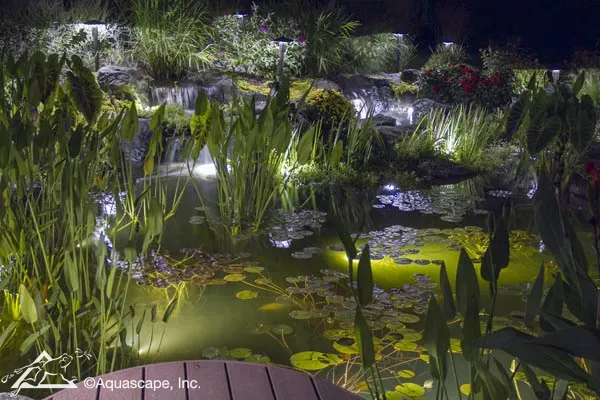 As the sun begins to set, pond and garden lighting create a magical mood in the landscape. Think of that vacation you experienced at the beach and the serene feeling you enjoyed watching the moon cast a glowing trail over the ocean's surface.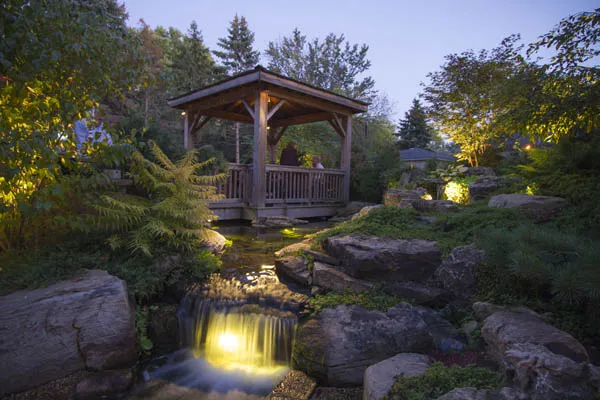 When you add a waterfall or underwater lighting to your water feature, you extend your viewing pleasure well into the evening. You can add lights during the installation of your water feature, or add later if you see dark spots you'd like to highlight.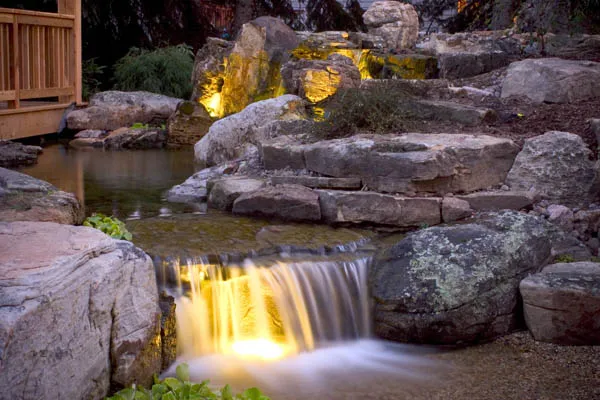 Although moonlight casts its own soft glow in your water feature, waterfall and garden lighting shows the details of the rock and water.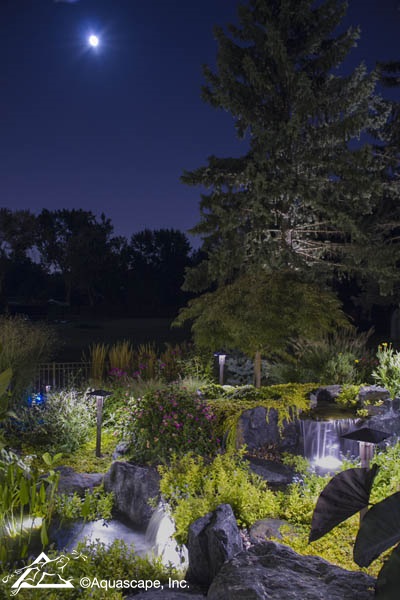 It's always a joy to watch fish swim in and out of lights. Be sure to incorporate LED lights which use approximately 80-90% less electricity and last 10 times longer than their halogen counterparts.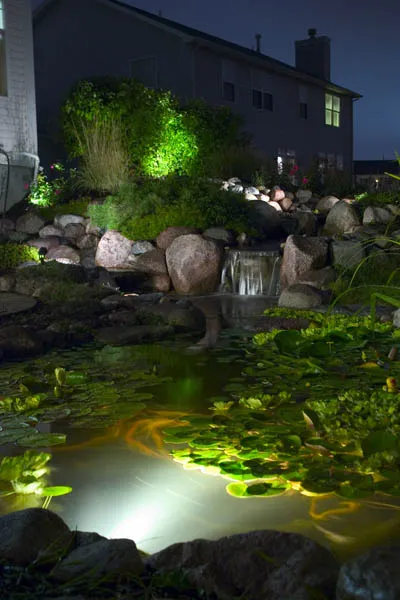 To make lightscaping easier, lighting kits are preassembled and pre-wired, making installation a snap. Simply plug in the transformer, and your lights are ready to go. You can also incorporate a photocell to put the lights on a timer. If you come home after dark, your water feature will be all lit up for you!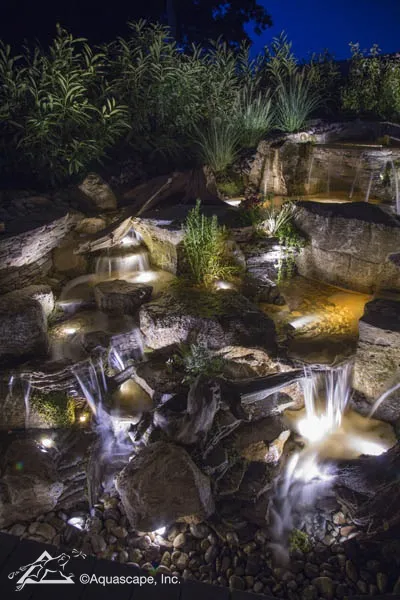 Place a single bullet light in a container water garden or fountain bowl for a dramatic and interesting effect.
Be creative with your garden lighting options and you'll find you enjoy your water feature during the evening hours just as much as you appreciate it during the daytime.
Pin it for later: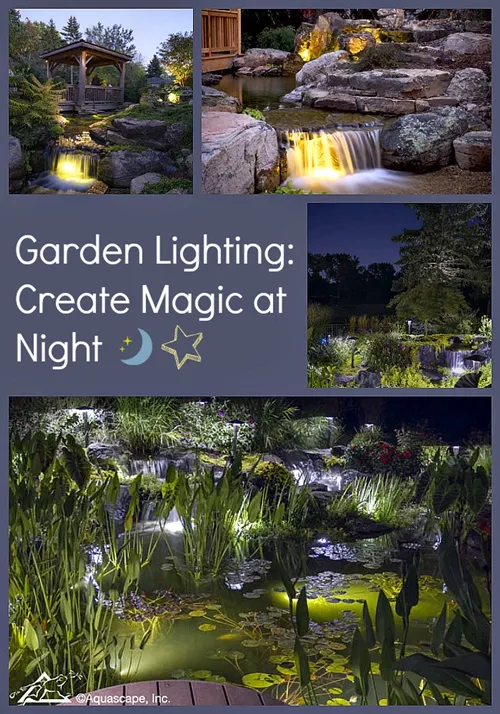 Watch a short video about Aquascape's Garden & Pond Lighting System:
Related posts
When I think of the perfect backyard, something like this one comes to mind. It has a little of everything … patios, fire pit, plantings, stone pathway, and of course, a pond and waterfall! The design is flawless as one area leads to the next…

Newlyweds living in the suburbs of Chicago yearned for an entire backyard makeover after moving into their first home together.

Some pond enthusiasts like to actively tinker in and around their pond, while other water gardeners prefer to relax by the patio listening to the sound of the waterfalls. Maybe you're like most pond owners who enjoy a little of both activities!