Now that the weather's warming up, it's time to turn a critical eye to your outdoor living space. Flowers, fences, gazebos and benches are all pretty … but what really makes your landscape a peaceful paradise is the sound of running water in the landscape. Combine a variety of elements in your landscape to create a beautiful outdoor living space you can enjoy for hours on end.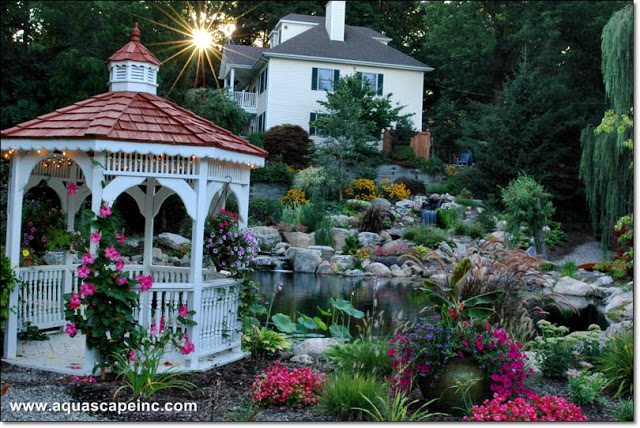 A cottage-style gazebo provides the optimal viewing vantage of this lovely pond and waterfall.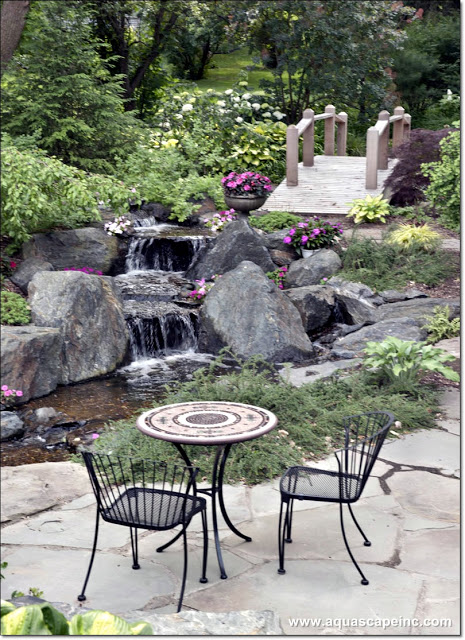 A simple patio with a bistro table creates a cozy, intimate spot for dining by the waterfalls.

Outdoor kitchen to the left, beautiful paver patio for enjoying waterfront views, and a floating deck and gazebo for personal interaction with this amazing pond and waterfall.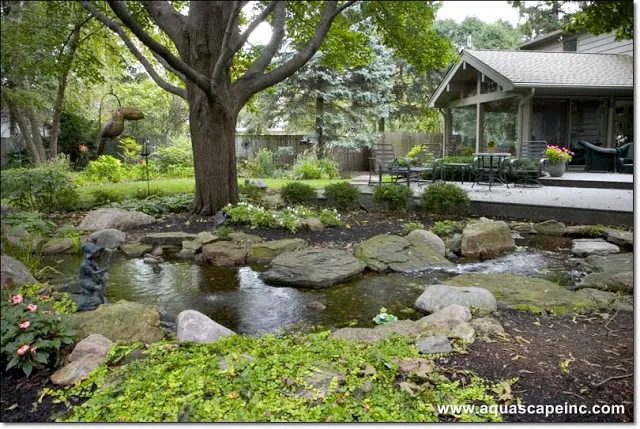 Lots of shade and cool waters provide sweet relief from summer's heat.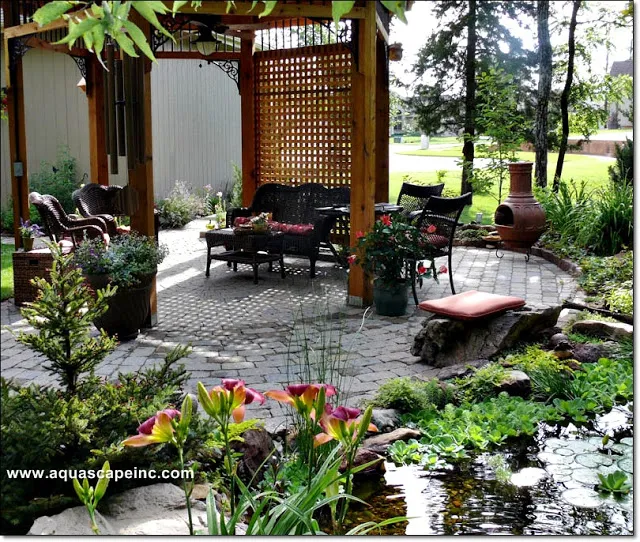 French-style patio furniture fits snugly under a pergola for pondside enjoyment.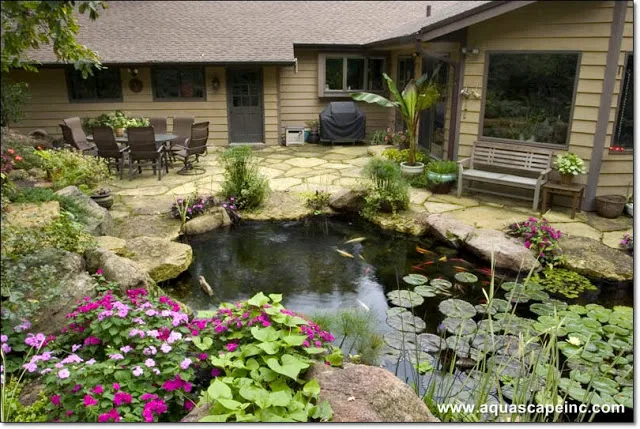 Flagstones create a natural-looking patio to complete this ecosystem pond.
Note the large windows for indoor viewing!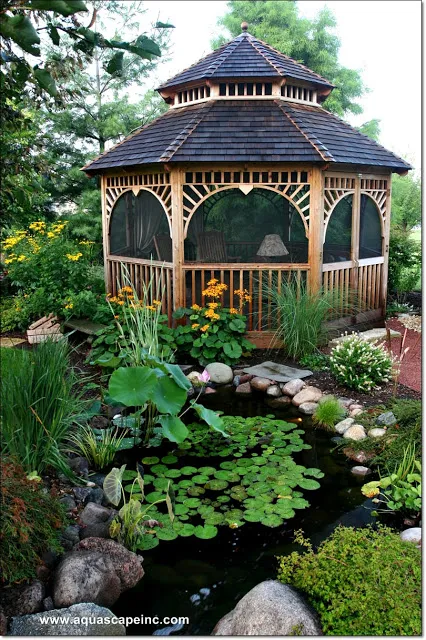 The charming gazebo provides an idyllic backdrop for a pond dotted with lily pads.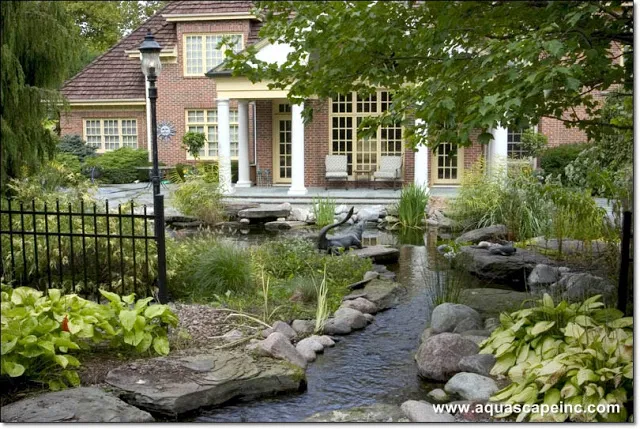 A grand home deserves a grand, waterfront view.

Settle into a comfy rocker and enjoy the view from your deck!
Related posts
Spring is here and summer is right around the corner. April is a great month to consider what changes you'd like to make in your backyard. Since we love water features, we can't think of a better way to add beauty and interest to your outdoor living space

Waterfalls are perhaps the most beautiful feature in a water garden. You can argue that you love your fish the most, or that your gorgeous water lilies are the favorite part of your pond, but the waterfall is what really makes it special.

Some pond enthusiasts like to actively tinker in and around their pond, while other water gardeners prefer to relax by the patio listening to the sound of the waterfalls. Maybe you're like most pond owners who enjoy a little of both activities!