Outdoor Dining by the Pond
Dining outdoors is a refreshing experience, especially when you have friends, family, a beloved pet, and a beautiful view of a pond filled with koi and waterlilies!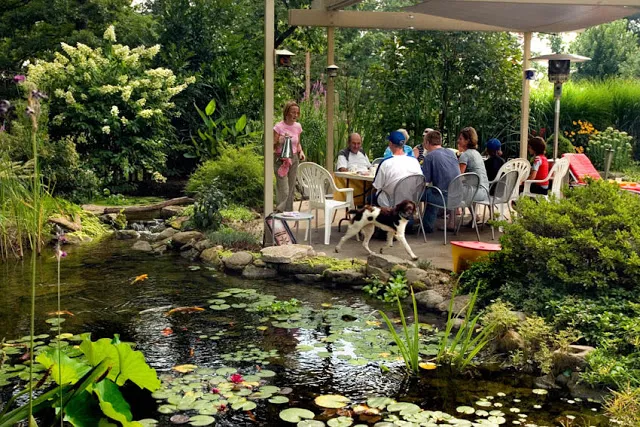 A wall of stone becomes a thing of beauty when painted to blend with the deck's tropical pond. Blue dining chairs complement the mural colors.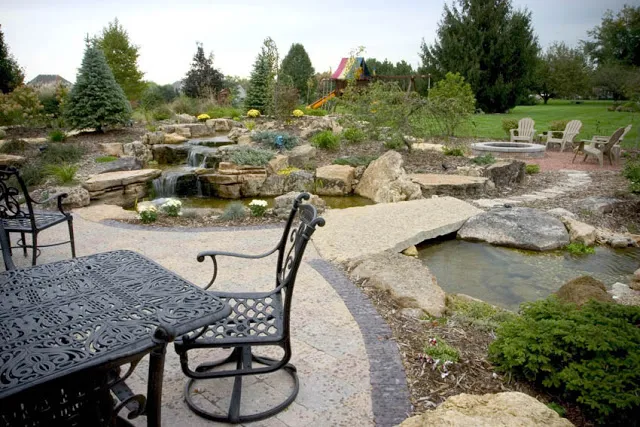 Summer days don't seem so hot when there's a pond and waterfall nearby.

A multi-layered deck provides ample seating for festive gatherings by the waterfall and stream.

A cozy table for two provides intimate seating for romantic dinners by the pond.

A fresh-squeezed glass of lemonade provides much-needed relief after a busy day at work. What a great way to unwind while watching the kids play in the pond.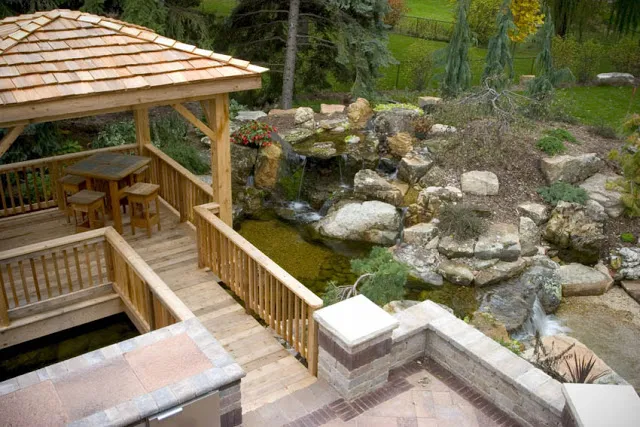 A covered deck shelters meal time should the weather turn sour. No need to rush indoors if rain drops fall!

Enjoying a meal on this patio is like being on vacation, dining in the tropics.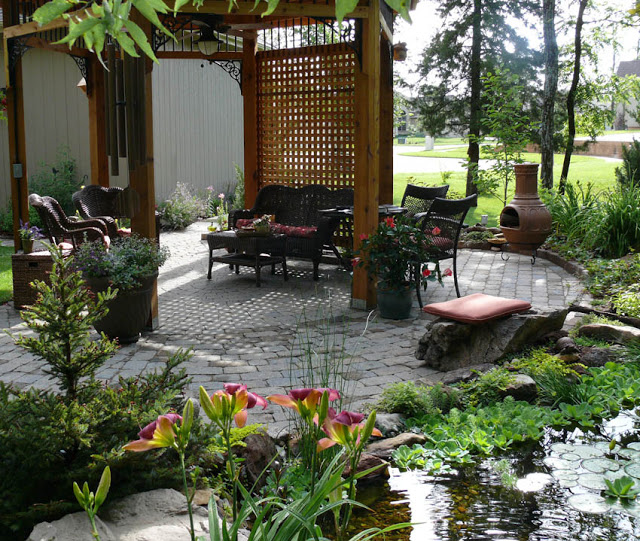 What a pleasure to have a vacation-like dining spot in your own backyard.

Even a casual picnic gets elevated to a divine experience when fine wine and fresh-baked bread are savored alongside the waterfalls.
Where's your favorite place to dine outdoors?
Related posts
You're finally taking the plunge. You've decided you want the soothing sound of water in your landscape but aren't sure where to begin. Start by asking yourself, "What made me think about adding a water feature in the first place?

Some pond enthusiasts like to actively tinker in and around their pond, while other water gardeners prefer to relax by the patio listening to the sound of the waterfalls. Maybe you're like most pond owners who enjoy a little of both activities!

Waterfalls are perhaps the most beautiful feature in a water garden. You can argue that you love your fish the most, or that your gorgeous water lilies are the favorite part of your pond, but the waterfall is what really makes it special.