Koi Industry at Risk: How You Can Help
Pond owners love their koi, often giving them names and training their fish to eat right from their hand. At Aquascape, we treasure the benefits that koi and other pond fish provide to an ecosystem pond. And so, it is with a heavy heart that we need to make you aware that the U.S. koi industry is at risk. But there is good news – you can help!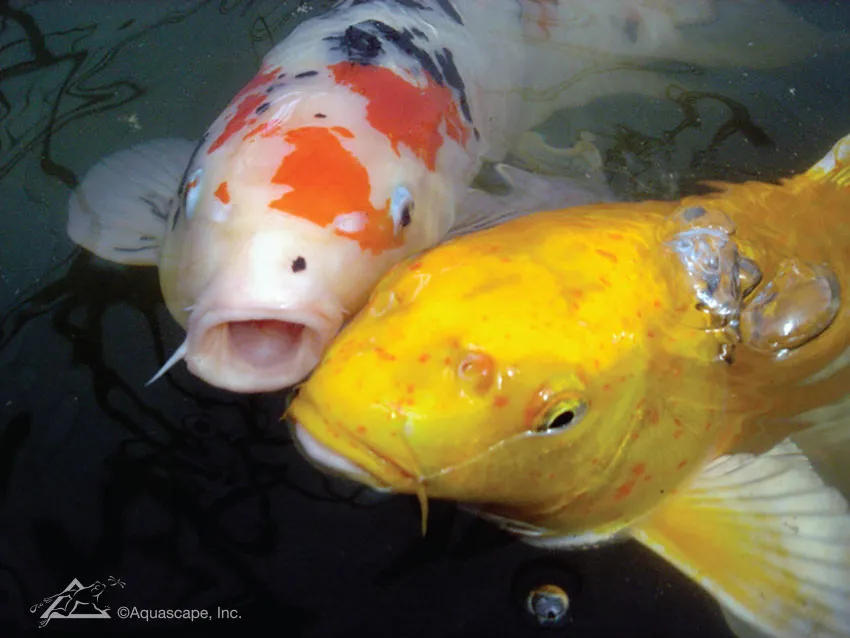 Injurious Species List
The Center for Invasive Species Prevention (CISP) has petitioned the U.S. Fish and Wildlife Service (FWS) to add 43 species of fish to the Injurious Species list. Included on the list is common carp, or koi.
If these fish are added to the Injurious Species list, it will be illegal to transport them across state lines. Importation and production of koi will no longer be economically feasible. Koi retailers will likely lose their businesses and pond owners will no longer have access to the variety of koi they currently enjoy.
In response, the National Aquaculture Association is formulating a plan to fight and oppose this regulation. Likewise, Aquascape is committed to raising awareness of this issue
Your Help is Needed
We hope you'll join our efforts by following the simple steps below.
Spread the word. Let other pond owners know what is at stake if koi are added to the Injurious Species list. Share the news with your local water garden club, or post about this issue on social media.
Contact your elected officials to voice your disagreement with this proposed regulation change. Call, write, or email their office with your concerns. You can find your elected officials here.
Instructions for Petitioning U.S. Fish and Wildlife Service
Change the information in the first line to match your name, business, and location.
Feel free to add any other information that you desire to express your concern.
Sign your name at the end of the letter.
Save the file with a unique name.
Email the letter to

[email protected]

. Be sure to mention koi and the Injurious Species listing in both the subject line and body of the email.
Print two copies of the file and mail to the following:
Craig Martin, Chief
Branch of Aquatic Invasive Species
U.S. Fish and Wildlife Service
5275 Leesburg Pike
Falls Church, VA 22041
and
National Aquaculture Association
PO Box 12759
Tallahassee, FL 32317-2759
Thank you for any support you can provide on this matter. We're confident that the koi industry and koi enthusiasts like you can successfully push back against this proposed regulation.
Related posts
Some pond enthusiasts like to actively tinker in and around their pond, while other water gardeners prefer to relax by the patio listening to the sound of the waterfalls. Maybe you're like most pond owners who enjoy a little of both activities!

Backyard rustic waterfalls can take the shape of small, babbling brooks or loud, thunderous falls. Rock choice makes a big difference in the appearance of your waterfall, and many homeowners choose a rustic appearance for their water feature.

Fortunately, you don't need a degree in environmental science to understand the cycle of nature that can influence the health of your pond.