How a Chicago Suburbanite Transformed their Backyard with Water
Some people are just avid gardeners and have a green thumb. And then there are those who love water in the landscape and wear a blue thumb! Such is the case for this suburban Chicago homeowner who filled his landscape with waterfalls, fountains, and a pond.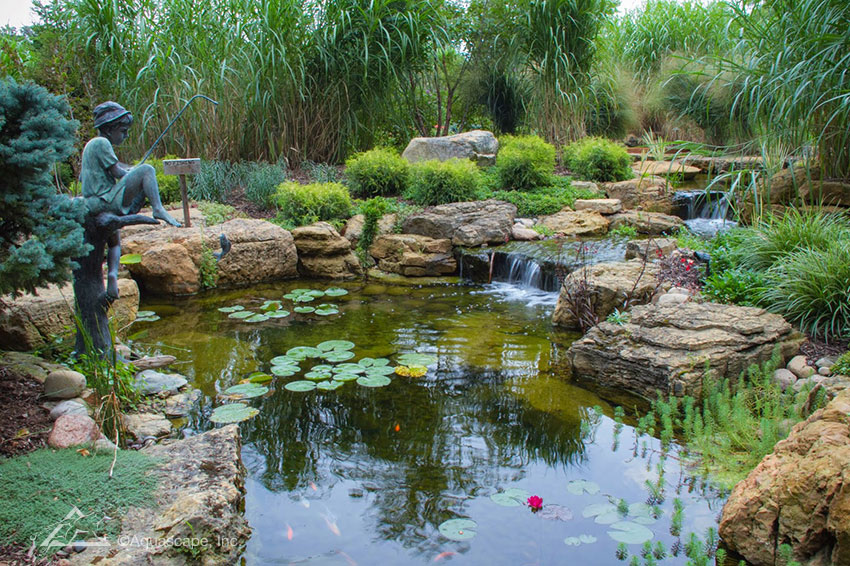 An ecosystem pond can be low-maintenance if you include fish and aquatic plants to help balance the water quality.

A beautiful waterfall helps to aerate the pond and drown out nearby traffic noise.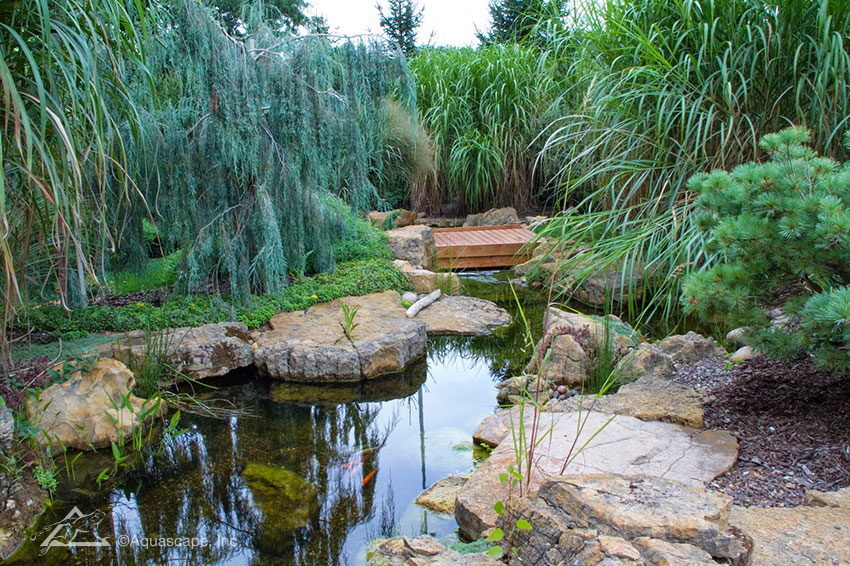 A wooden bridge invites you to explore further.

A stacked slate fountain urn becomes architecture in the garden.

A group of basalt columns take center stage in this lush garden.
Pin it for later: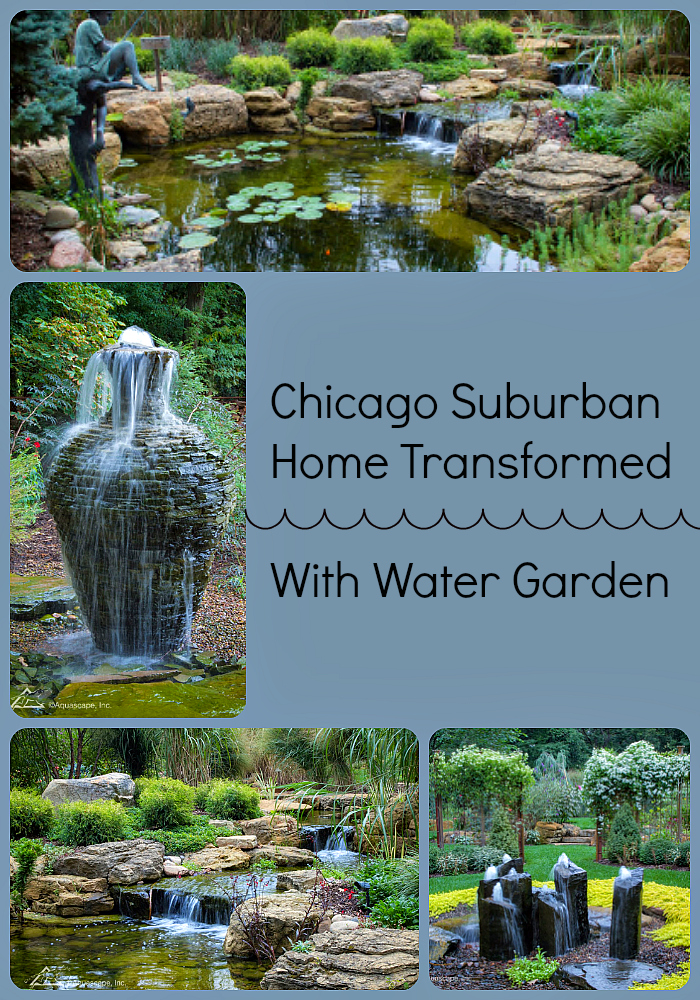 Related posts
Improve the appearance of your home by incorporating a waterscape into your front yard. Water adds a great touch to your landscape and can help make your home more inviting.

Watch Backyards and Community Spaces Transform Into Tranquil Retreats

You're finally taking the plunge. You've decided you want the soothing sound of water in your landscape but aren't sure where to begin. Start by asking yourself, "What made me think about adding a water feature in the first place?