How a Chicago Suburbanite Transformed their Backyard with Water
Some people are just avid gardeners and have a green thumb. And then there are those who love water in the landscape and wear a blue thumb! Such is the case for this suburban Chicago homeowner who filled his landscape with waterfalls, fountains, and a pond.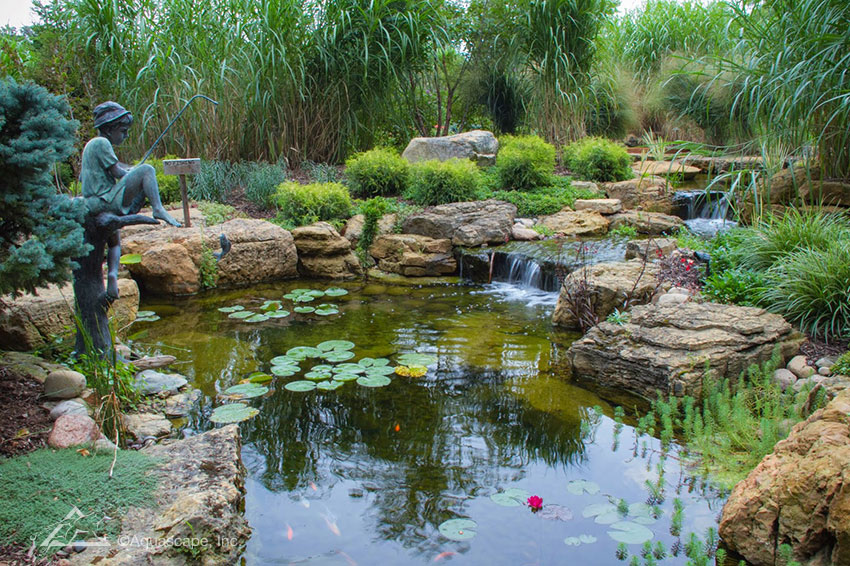 An ecosystem pond can be low-maintenance if you include fish and aquatic plants to help balance the water quality.

A beautiful waterfall helps to aerate the pond and drown out nearby traffic noise.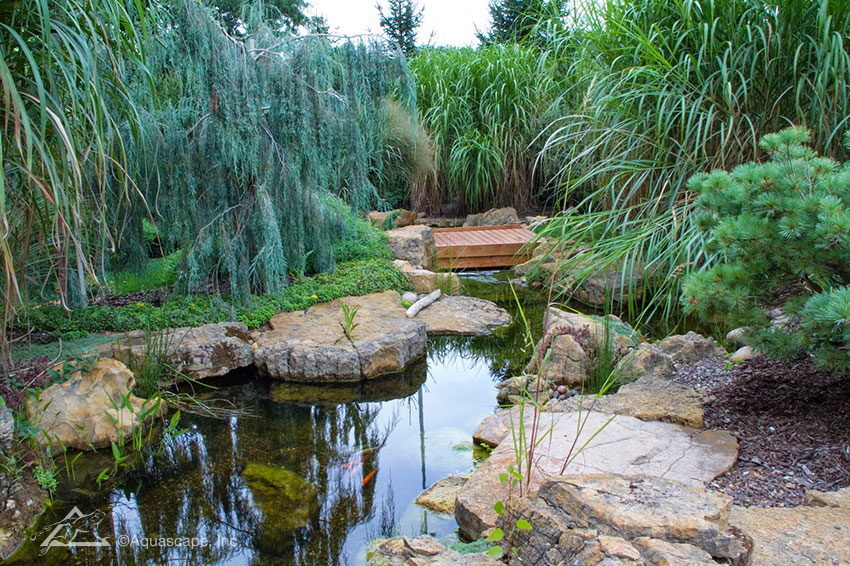 A wooden bridge invites you to explore further.

A stacked slate fountain urn becomes architecture in the garden.

A group of basalt columns take center stage in this lush garden.
Pin it for later: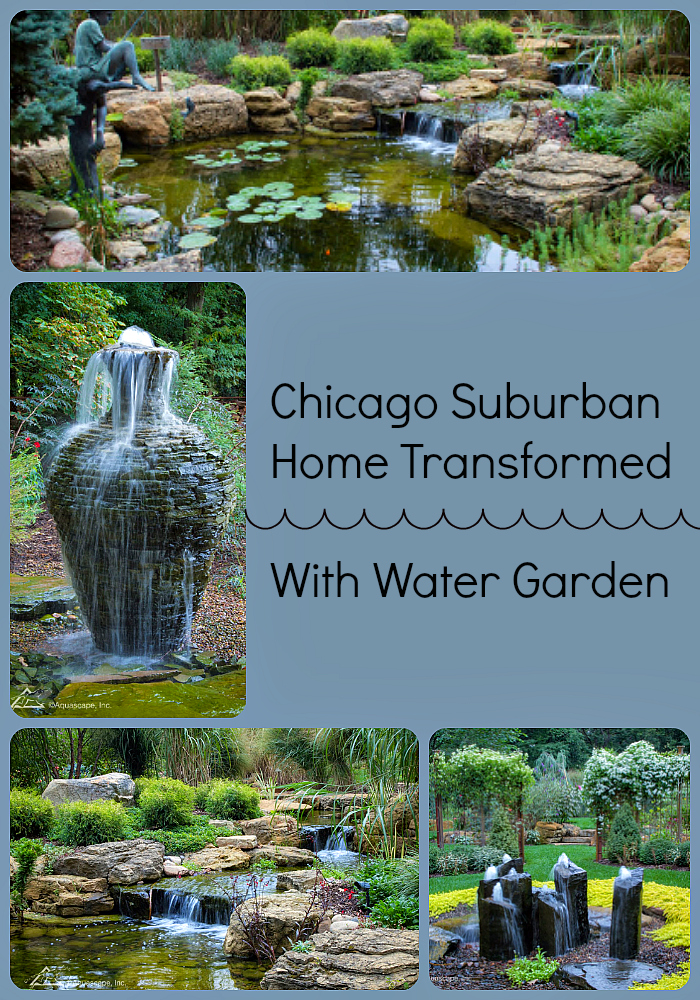 Related posts
When I think of the perfect backyard, something like this one comes to mind. It has a little of everything … patios, fire pit, plantings, stone pathway, and of course, a pond and waterfall! The design is flawless as one area leads to the next…

Fortunately, you don't need a degree in environmental science to understand the cycle of nature that can influence the health of your pond.