How a Chicago Suburbanite Transformed their Backyard with Water
Some people are just avid gardeners and have a green thumb. And then there are those who love water in the landscape and wear a blue thumb! Such is the case for this suburban Chicago homeowner who filled his landscape with waterfalls, fountains, and a pond.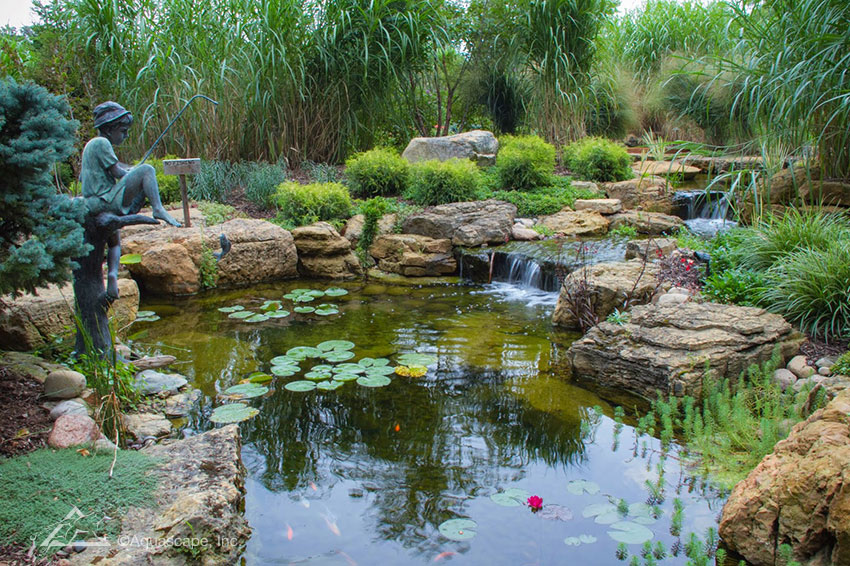 An ecosystem pond can be low-maintenance if you include fish and aquatic plants to help balance the water quality.

A beautiful waterfall helps to aerate the pond and drown out nearby traffic noise.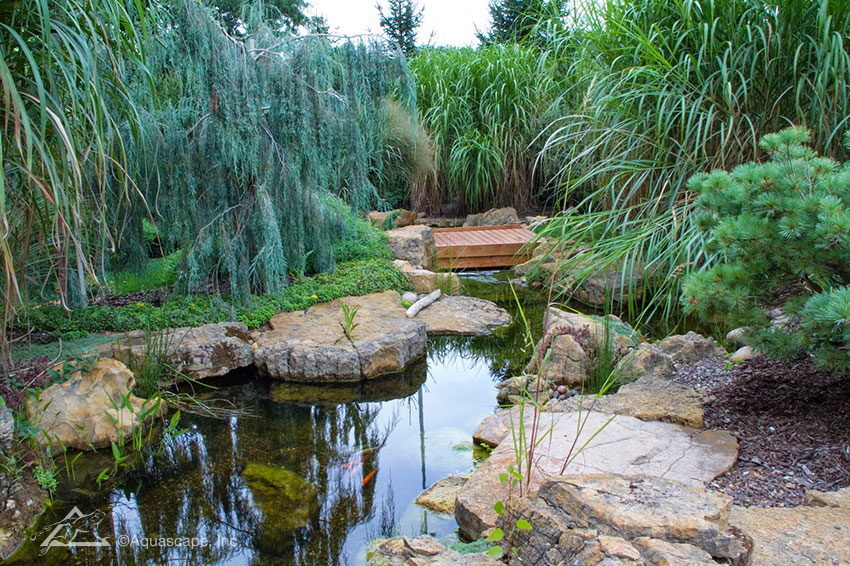 A wooden bridge invites you to explore further.

A stacked slate fountain urn becomes architecture in the garden.

A group of basalt columns take center stage in this lush garden.
Pin it for later: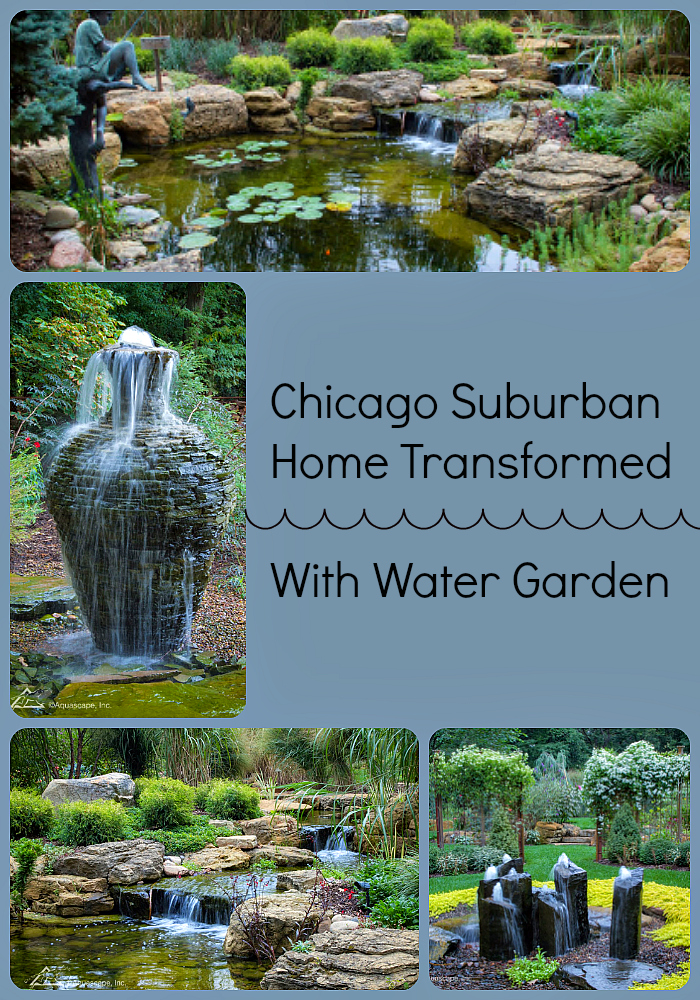 Related posts
Improve the appearance of your home by incorporating a waterscape into your front yard. Water adds a great touch to your landscape and can help make your home more inviting.

Spring is here and summer is right around the corner. April is a great month to consider what changes you'd like to make in your backyard. Since we love water features, we can't think of a better way to add beauty and interest to your outdoor living space

Backyard rustic waterfalls can take the shape of small, babbling brooks or loud, thunderous falls. Rock choice makes a big difference in the appearance of your waterfall, and many homeowners choose a rustic appearance for their water feature.