Gazebos and Water Gardens: A Match Made in Heaven
If I moved into a new house and were granted 2 wishes for the landscape, I would choose a water garden and a gazebo. Both remind me of a fairy tale garden … or the type of garden you'll see in Heaven. My grandmother in Williams Bay, Wisconsin had an adorable "summer house" in her yard that I loved playing in for hours. She also had a crystal clear stream running through her backyard where we'd catch minnows, search for pretty rocks, and pretend we were in another world altogether. What's not to love about Gazebos and Water Gardens?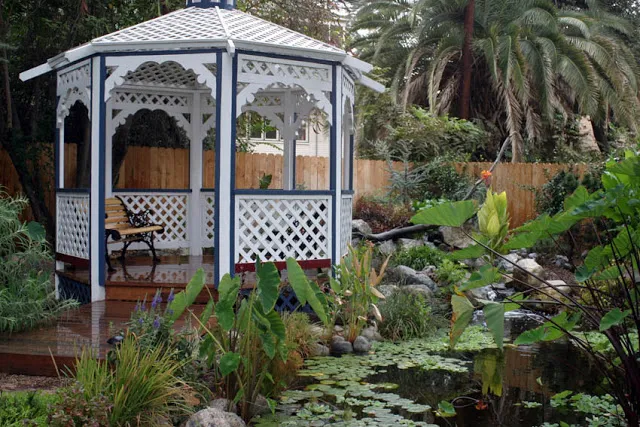 A garden bench tucked inside a pondside cottage gazebo makes for the perfect reading spot to refresh your mind and soul.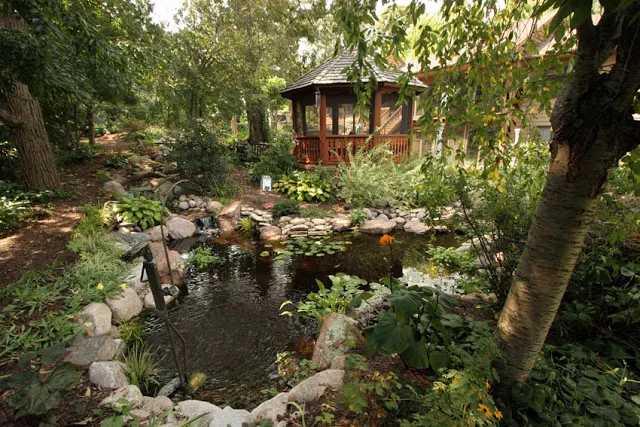 A cool, shady spot in the garden. The gazebo provides the best view of the pond, while the house is just steps away for convenient refills of iced tea or lemonade.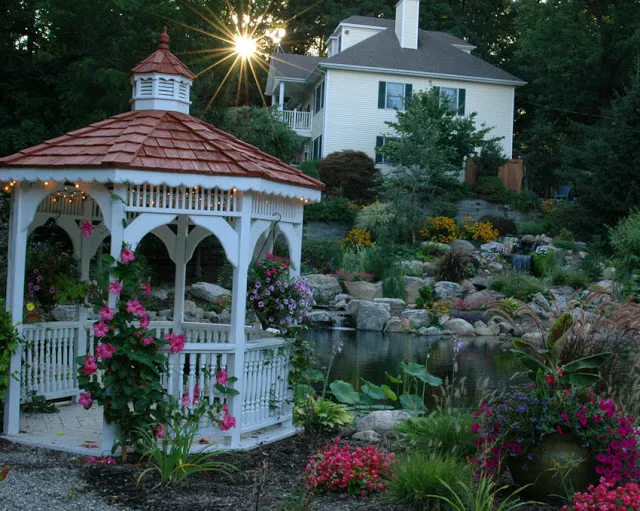 There's no need to go on vacation when you have a getaway like this so close to home! Fragrant flowers fill the air and provide pops of color around the waterscape.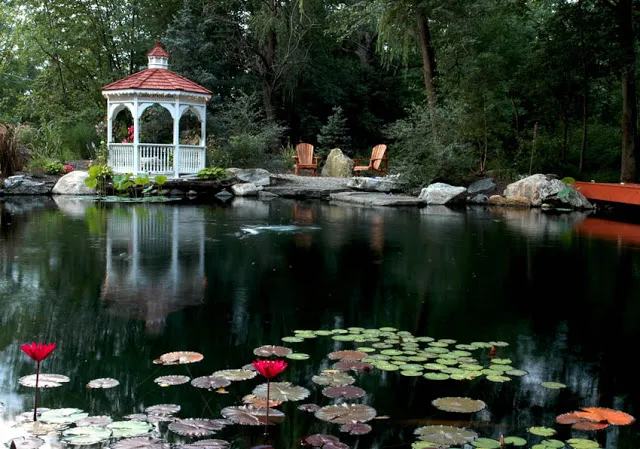 Another view of this same gazebo shows the expanse of this stunning water garden. Can you hear it calling your name to jump on in for a swim?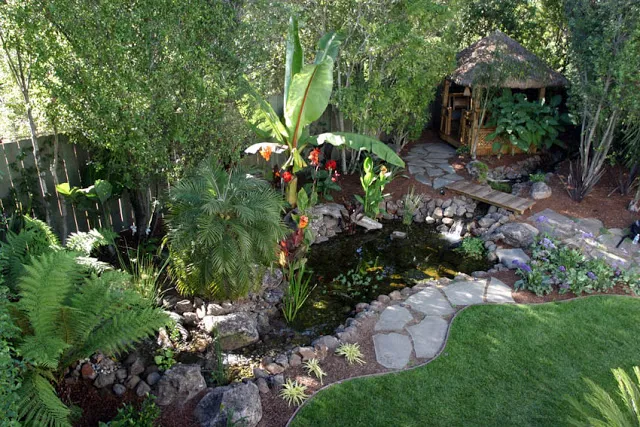 If a tropical theme is more your thing, this tikki-type gazebo certainly fills the bill, surrounded by lush, tropical landscaping.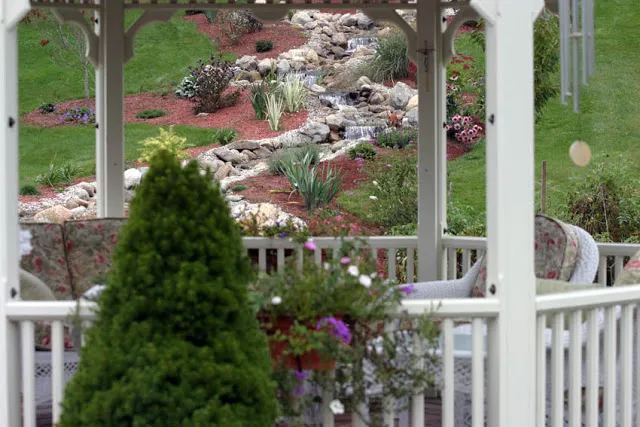 A million-dollar view of a grand waterfall, coupled with comfy garden seating makes for the perfect afternoon, don't you think?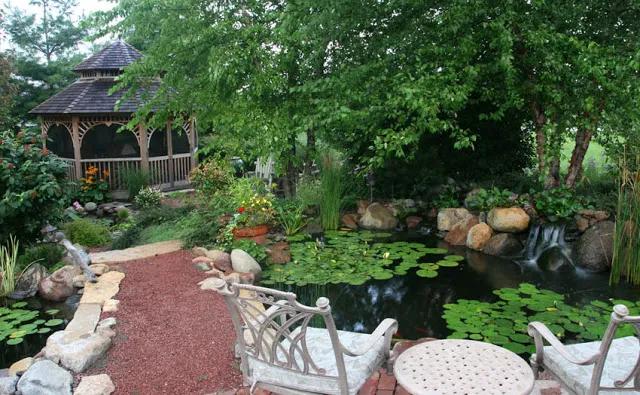 Enjoy sitting in the lovely patio chairs to view the waterfall, fish, and butterflies … or wind your way down the garden path to explore the gazebo and a babbling brook.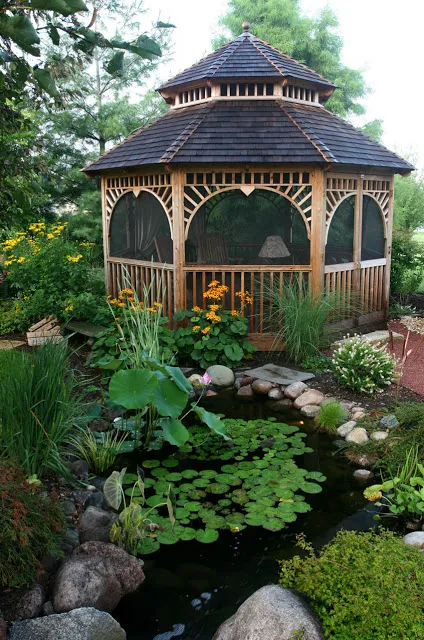 Beautiful landscaping of waterlilies, lotus, and terrestial plants create the perfect garden scene for both relaxing and entertaining in the gazebo.
What are your favorite garden elements?
Related posts
Fortunately, you don't need a degree in environmental science to understand the cycle of nature that can influence the health of your pond.

When I think of the perfect backyard, something like this one comes to mind. It has a little of everything … patios, fire pit, plantings, stone pathway, and of course, a pond and waterfall! The design is flawless as one area leads to the next…

Backyard rustic waterfalls can take the shape of small, babbling brooks or loud, thunderous falls. Rock choice makes a big difference in the appearance of your waterfall, and many homeowners choose a rustic appearance for their water feature.