Beautiful Ponds and Waterfalls for Backyard Living
More and more people are sprucing up their backyards to create outdoor living environments where they can relax, de-stress, and entertain friends and family. We took a virtual trip across the country, compliments of Houzz, looking for gorgeous ponds and waterfalls to share with you.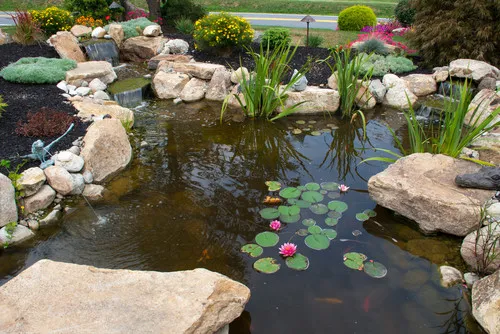 Traditional Landscape design by Philadelphia Landscape Architect Signature Pond and Patio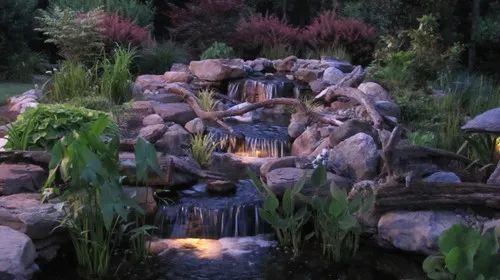 Beautiful nighttime waterfall setting! An eclectic Baltimore, MD Landscape design by Premier Ponds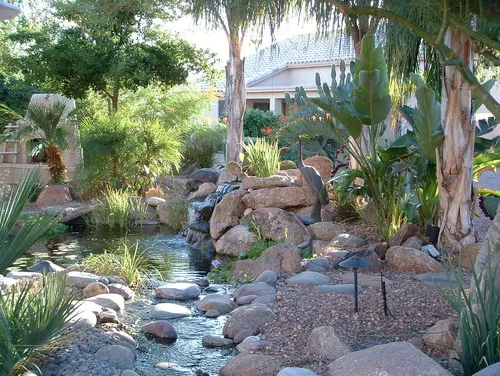 Unique vegetation creates contemporary landscape design by Phoenix Landscape Contractor, The Pond Gnome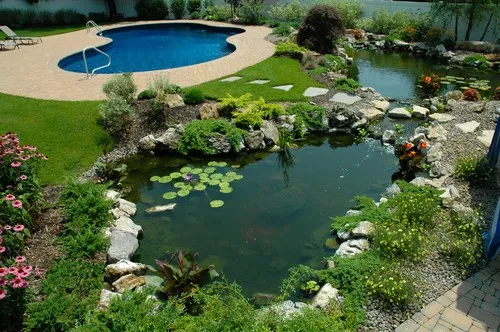 Traditional Landscape design by New York Pool And Spa Contractors, Deck and Patio Company. This is truly the ultimate outdoor living space!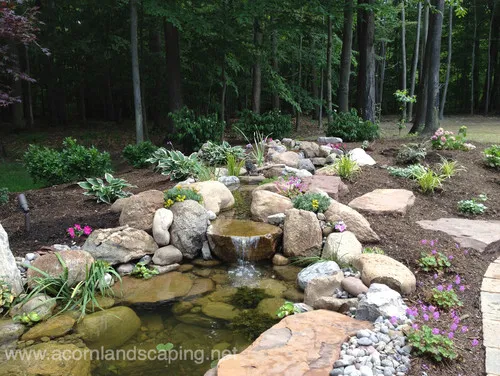 Lovely waterfall design by New York Landscape Architect Acorn Landscaping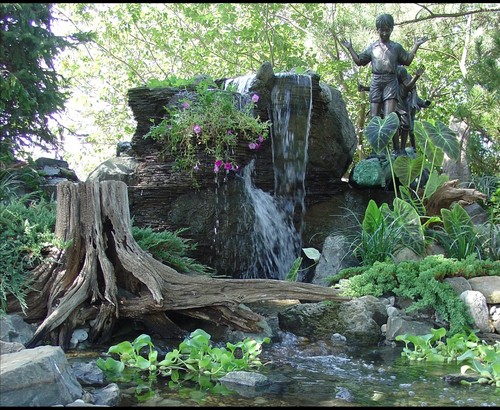 Unique use of rock, log, and statues by New Jersey Pond Contractor BJL Aquascapes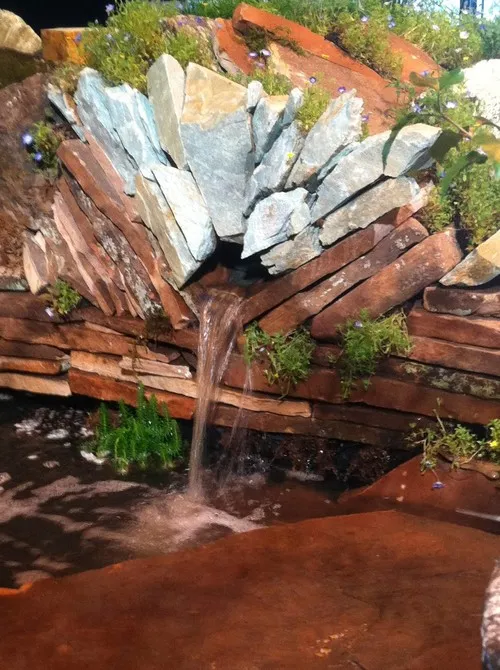 Unique waterfall design by San Francisco, California Landscape Architect French's Waterscapes LLC
You can see the wide variety available for your very own landscape! Water features come in all shapes, sizes, and styles. Whether you choose a small fountain or an expansive pond and waterfall, the options are limitless and each one is unique.
Pin it for later:
Related posts
When I think of the perfect backyard, something like this one comes to mind. It has a little of everything … patios, fire pit, plantings, stone pathway, and of course, a pond and waterfall! The design is flawless as one area leads to the next…

Now that the weather's warming up, it's time to turn a critical eye to your outdoor living space. Flowers, fences, gazebos and benches are all pretty … but what really makes your landscape a peaceful paradise is the sound of running water…

Fortunately, you don't need a degree in environmental science to understand the cycle of nature that can influence the health of your pond.