7 Beautiful Backyard Waterfall Ideas
Pond lovers have spoken in our latest water gardening survey and the aspect of pondering you find most appealing is … the sound!  The playful rippling of water cascading over rocks is soothing and helps you relax at the end of a hectic day. Not only that, but waterfalls can drown out the sound of nearby traffic or noisy neighbors.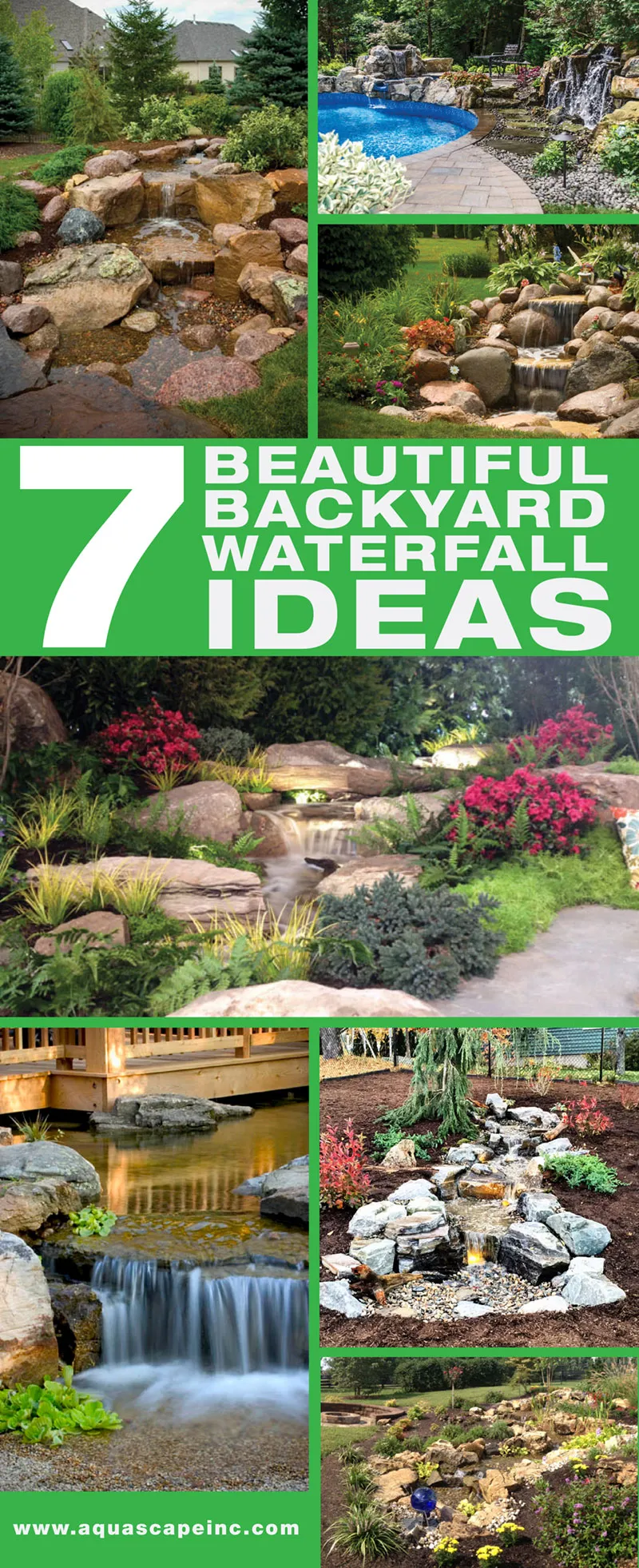 We've put together a collection of beautiful backyard waterfalls to enjoy; some are installed by our Certified Aquascape Contractors.  If you're on Pinterest, these would make great additions to your outdoor pin boards!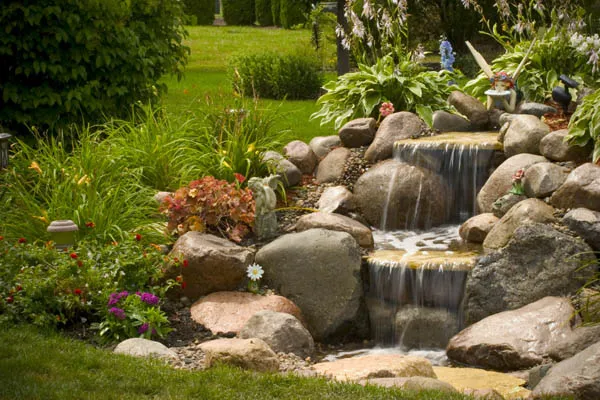 A small boring berm in this homeowner's yard was transformed with a disappearing waterfall. A waterfall doesn't have to be big to make a great first impression.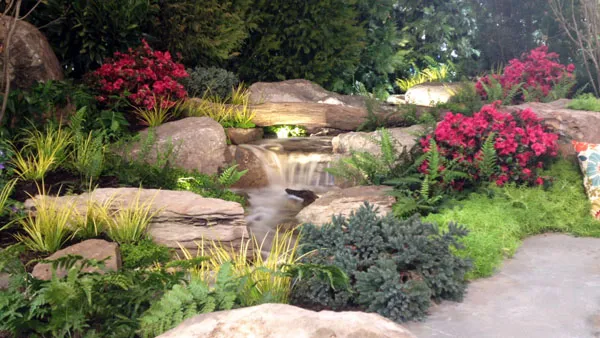 Plants soften the rocks of this peaceful waterfall created by Arbor Ridge Services in Kingsville, MD. Colorful flowers add additional interest to this cozy garden space.

Forever Green Landscaping in Leominster, MA added the soothing sound of running water with this refreshing backyard waterfall. The addition of waterfall lights provide beautiful night-time viewing!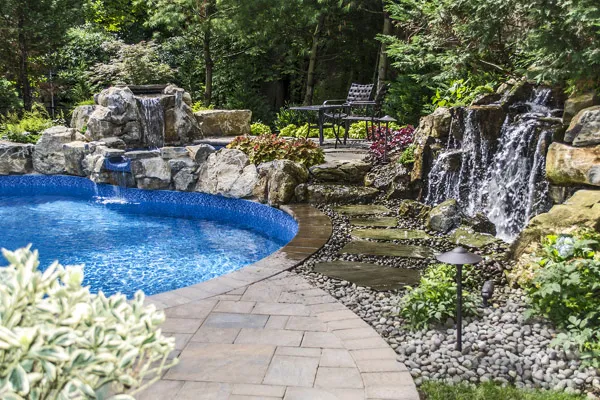 How about a poolside waterfall for your backyard?  This waterfall was created by The Deck and Patio Company located in Huntington Station, NY.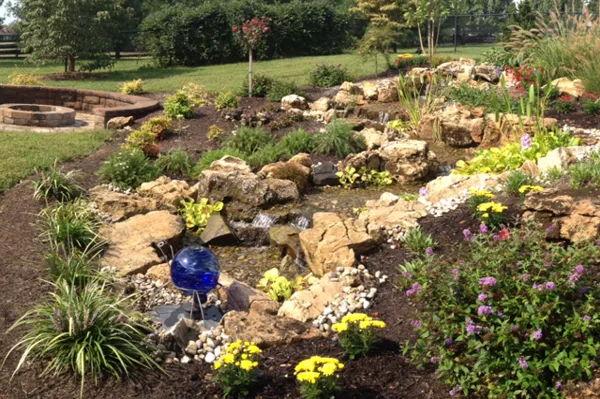 A stunning, twisting, turning waterfall is carved into the backyard by H2O Designs in Lexington, KY. A variety of plants and a blue gazing globe create additional visual interest.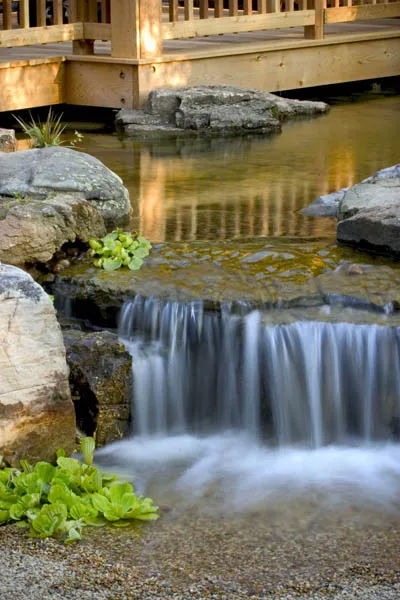 A pond empties into a subsurface reservoir creating the look of a disappearing waterfall. The pebble beach creates a much-used play area for the children during warmer months.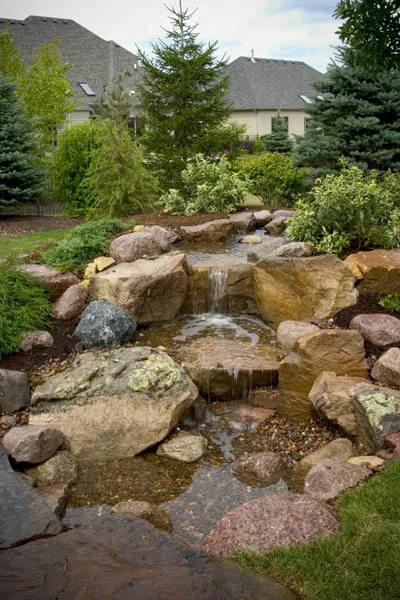 Evergreens provide privacy screening at the top of a gorgeous waterfall. The cascading water drowns out sounds from neighbors in a close-knit community.
Backyard waterfalls can accomplish a variety of landscaping needs. With a little imagination and creativity, you can create the backyard oasis of your dreams!
Related posts
Fortunately, you don't need a degree in environmental science to understand the cycle of nature that can influence the health of your pond.

Newlyweds living in the suburbs of Chicago yearned for an entire backyard makeover after moving into their first home together.

Backyard rustic waterfalls can take the shape of small, babbling brooks or loud, thunderous falls. Rock choice makes a big difference in the appearance of your waterfall, and many homeowners choose a rustic appearance for their water feature.