Amazing Suburban Backyard Transformed with Water Features
Some people love water features and others are downright passionate about them. The owner of this suburban Chicago residence wanted something grand and peaceful in his backyard, all at the same time. The typical suburban expanse of grass with a patio or deck has been completely transformed into an oasis amid the hustle and bustle of city life.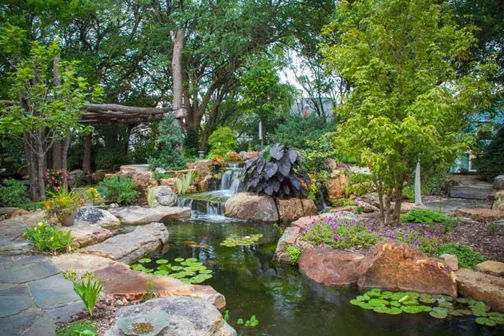 Taking center stage is a beautiful backyard fish pond with waterlilies and lush landscape.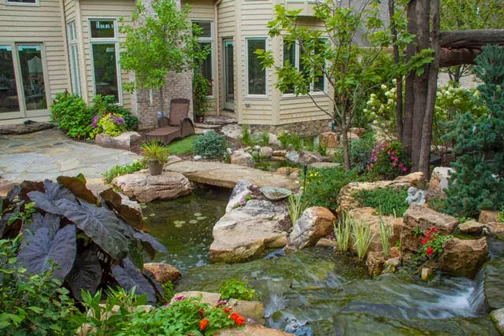 From this angle, you can see that the pond comes right up to the stone patio, as opposed to being tucked in a corner of the yard where it can't be fully appreciated.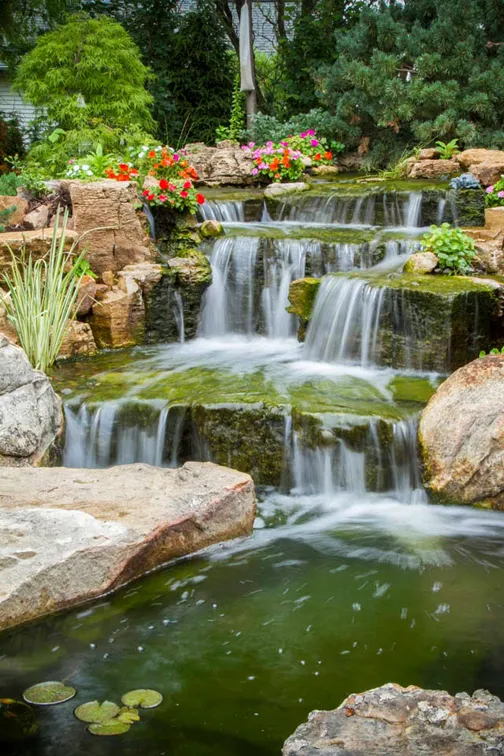 A close-up view reveals an aged appearance to the waterfalls, even though this water feature is brand new.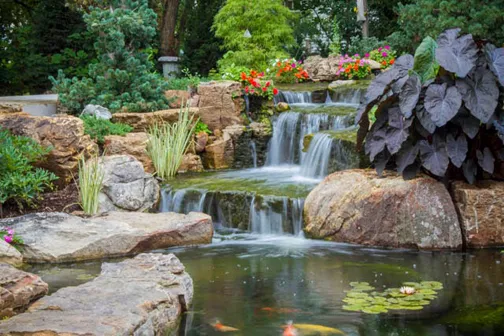 A stone bridge traverses the pond, beckoning visitors to explore more of this backyard paradise.

Another view of the back of the house shows the expanse of the pond.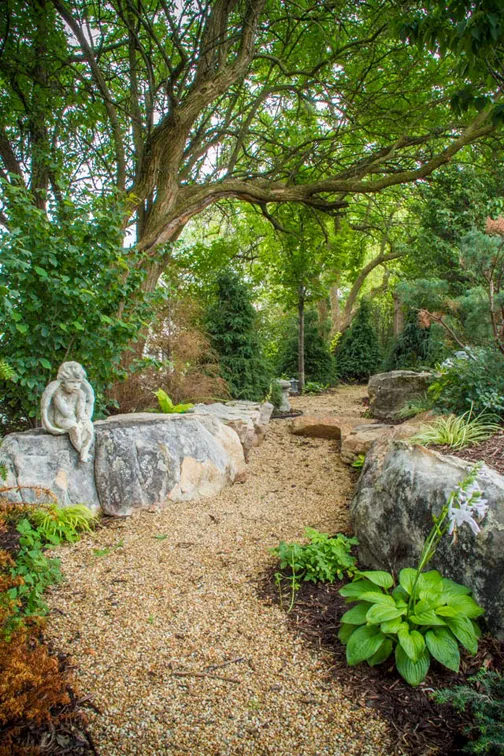 A simple stone path winds its way throughout the landscape, revealing plants and water features at every bend …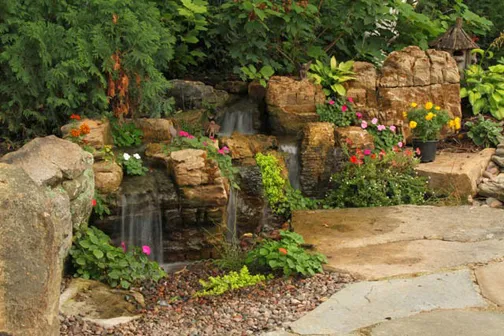 … like this re-circulating pondless waterfall. A sub-surface reservoir holds water that is repeatedly turned over the falls, conserving on the use of water in the landscape.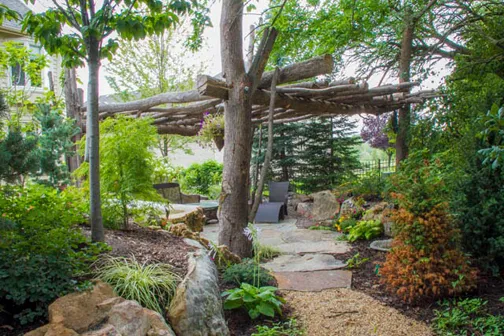 A rustic tree-type pergola provides shade on hot summer days.

An amazing stone bar creates a strategic view of this oasis, while the pooled water at one end constantly flows into the water feature itself. Who wouldn't want to entertain out here?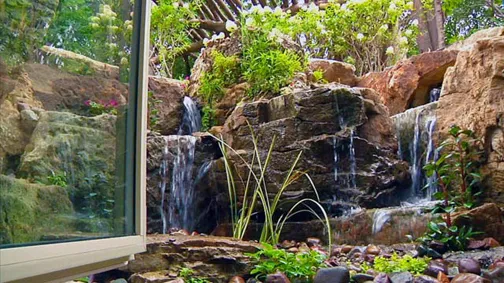 Speaking of views … this rustic waterfall can be seen right outside the office window located in the home's lower level. Once again, the water is stored in a buried basin and continually recirculates over the falls.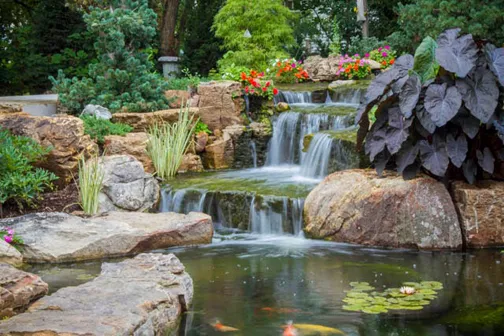 It's hard to believe this amazing waterscape is located just west of Chicago!
Watch the video to see the entire backyard:
Related posts
When I think of the perfect backyard, something like this one comes to mind. It has a little of everything … patios, fire pit, plantings, stone pathway, and of course, a pond and waterfall! The design is flawless as one area leads to the next…

Fortunately, you don't need a degree in environmental science to understand the cycle of nature that can influence the health of your pond.

Newlyweds living in the suburbs of Chicago yearned for an entire backyard makeover after moving into their first home together.