5 New Year's Pond Resolutions
Did you know that 45% of Americans make New Year's resolutions, but only 8% of them actually keep their resolutions? It probably comes as no surprise that the top three resolutions for 2023 are to exercise more, followed by eating healthier, and losing weight coming in third. Saving money and spending more time with friends and family were hot on the heels of the top three, according to the Statista Global Consumer Survey. But why stop at making resolutions for your personal well-being? Why not make a few resolutions in 2023 geared toward your pond? Here are five pond resolutions for you to consider making this year that are sure to improve your pondering experience!
1. Learn about your pond's ecosystem
When you understand how all the components of your water feature work together, you'll be better equipped to make knowledgeable choices and maintain a healthy pond. You can learn about the pond ecosystem (and more) at www.aquascapeuniversity.com. Some of the classes are free and you can study at your own pace! You can also learn about the ecosystem of a pond when you download our free e-book, How to Keep Pond Water Clean and Healthy.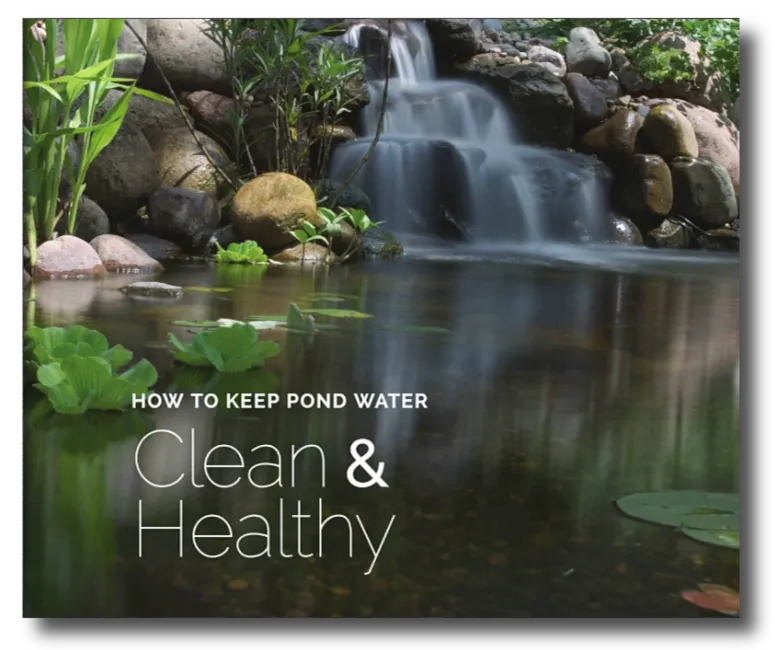 2. Start your pond off right in the spring
Take a critical look at your pond once the ice begins thawing and determine if you need a full clean out. If you didn't remove leaves and debris in the fall, then you'll most likely need to clean it out. You can choose to do it yourself or hire a Certified Aquascape Contractor to do it for you. If your pond doesn't need a full or partial clean out, make sure you understand which water treatments to add once the weather starts warming up. Aquascape provides a variety of treatments for spring weather to get you on the right track.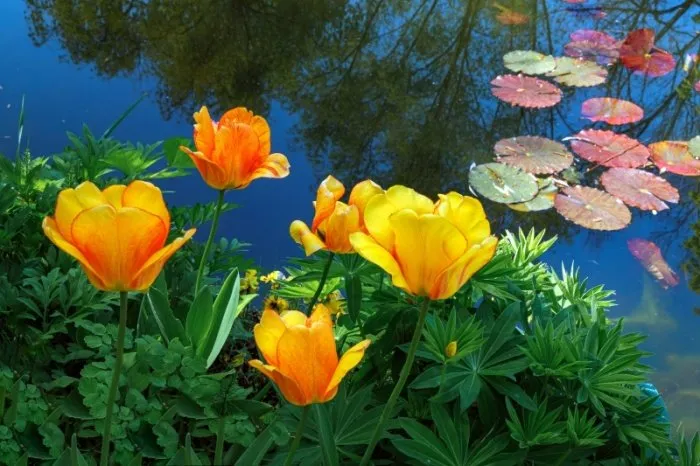 3. Add new plantings around the pond.
Sometimes pond owners get excited about their new pond and they forget about transitioning the water feature into the rest of the landscape. Consider adding a few marginal plants to soften the edges of your pond, and then take it one step further and consider adding a few plants just outside of the pond to naturalize it. Visit our Ponds and Water Gardens board on Pinterest for pond planting ideas.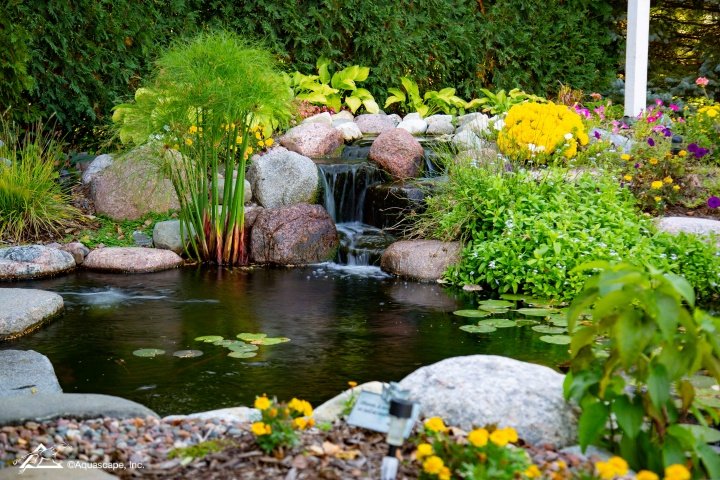 4. Get to know your fish
You might think you know your fish pretty well, especially if you've named them and visit them daily. But do you know the basics of fish health care? Consider things like thinning out your stock if the fish have babies. Cramped living conditions aren't good for your fish, or your pond for that matter. Learn our three basic tips for proper fish keeping.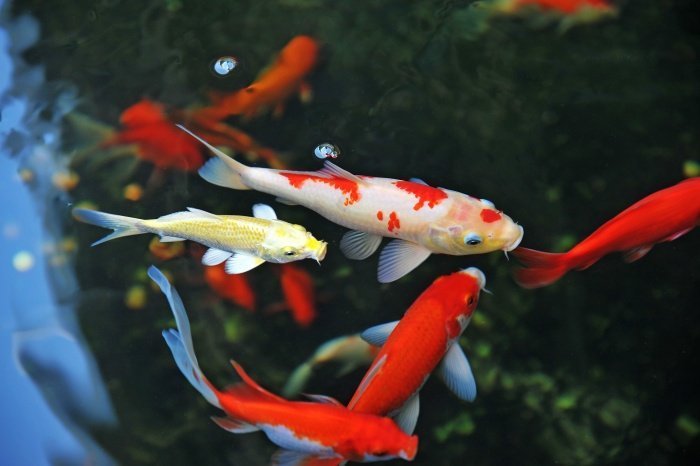 5. Add something new to your pond
It's always fun to add new elements to your outdoor living space, whether it's a new deck or patio set. But have you ever thought of adding something to your pond? The new addition could be as simple as a waterlily or fish, or it could be a bit bigger like a new spitter, or a bridge to traverse your stream. Some pond enthusiasts like to tweak their waterfalls from time to time, which can change the sound of the water in the garden. If you want to add something really exciting to your pond that creates ambiance, consider a fire and water feature. Whatever you decide, add something new to your pond for a fresh twist.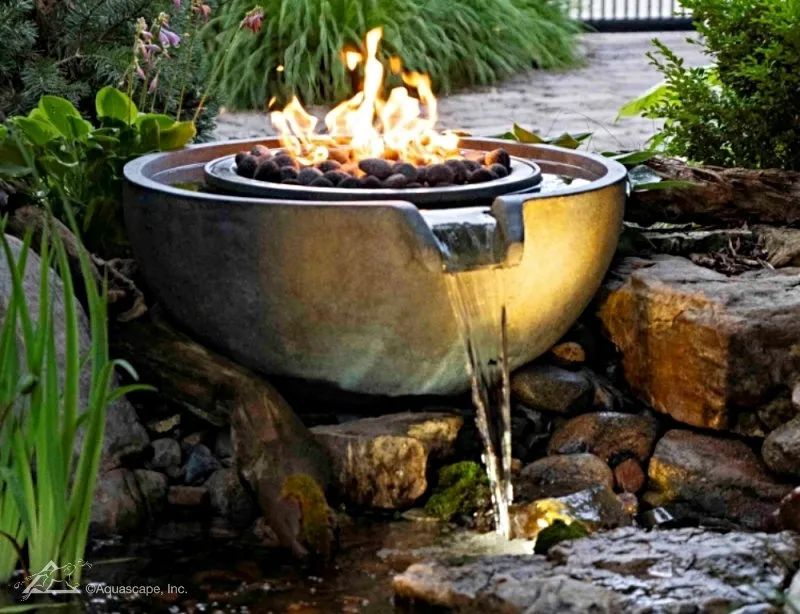 Related posts
When I think of the perfect backyard, something like this one comes to mind. It has a little of everything … patios, fire pit, plantings, stone pathway, and of course, a pond and waterfall! The design is flawless as one area leads to the next…

Newlyweds living in the suburbs of Chicago yearned for an entire backyard makeover after moving into their first home together.

Some people love water features and others are downright passionate about them. The owner of this suburban Chicago residence wanted something grand and peaceful in his backyard, all at the same time. The typical suburban expanse of grass with a patio…