A Stunning Garden Pond Takes Center Stage
A carpet of lawn and ailing fruit trees was lovingly replaced by the most stunning suburban retreat that surprised even the gardener herself. With ponds and waterfalls in both the front and back yards, Janice Sommers' garden boasts colorful perennials and a magical fairy garden.
Her quest to improve her landscape started by replacing the dying fruit trees with a maple, oak, and ash tree. Next came several planting beds for shrubs and perennials in shades of pink, blue, and yellow. But the true feature of her backyard is the gorgeous pond and waterfall, which she decided to add back in 1997. And of course, the pond received her creative touch as well with waterlilies and various other aquatic plantings.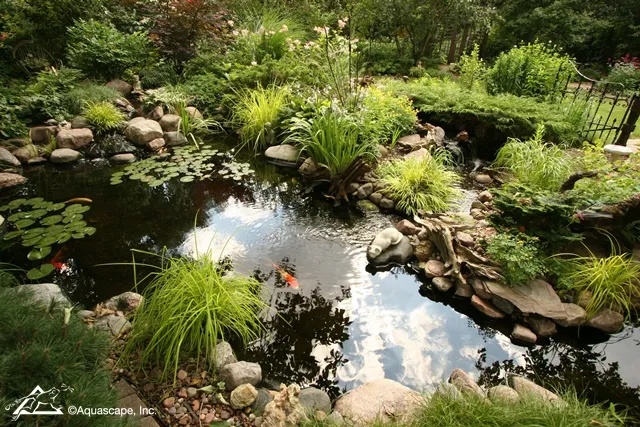 Janice enjoys feeding her fish and watching them swim in and out of waterlily pads and stems. Her pond is designed so she can interact with her water garden in several areas. Careful attention to rock placement makes it look like her watery oasis has always been there.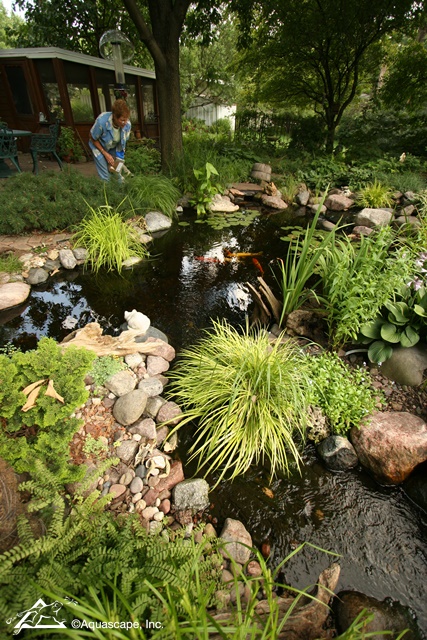 In the middle of her garden is a charming paver patio with bits of moss acting like grout.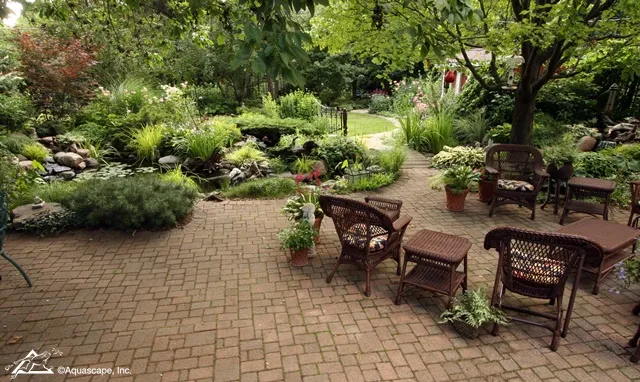 Potted plants lend a touch of softness to the hardscaping, while wicker furniture provides a cozy retreat.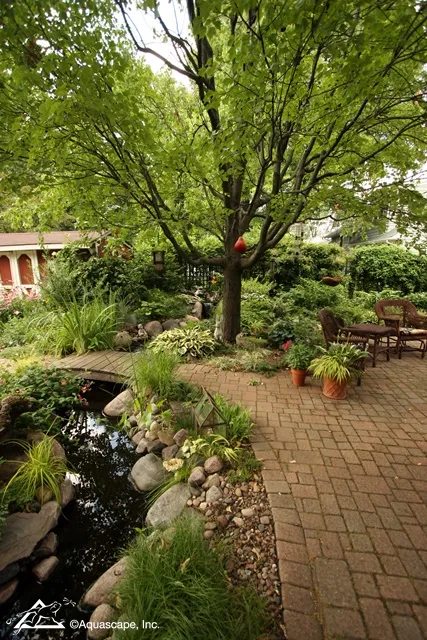 The nearby waterfall adds melodious sound throughout the day and night. Janice's garden truly is a respite from the world.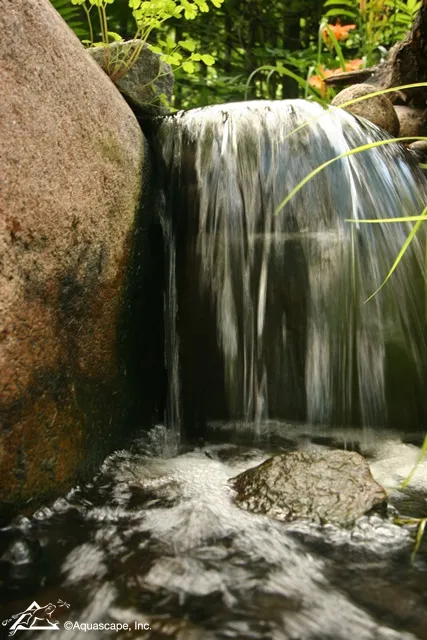 As you meander through the garden along the shady pathways that wind around the pond, you'll notice plenty of hosta, maidenhair fern, coral bells, and more. To brighten up dark spots, Janice planted Bowles' golden sedge with its chartreuse and yellow-green foliage that pops against the darker shades of green. The contrast adds depth to the garden.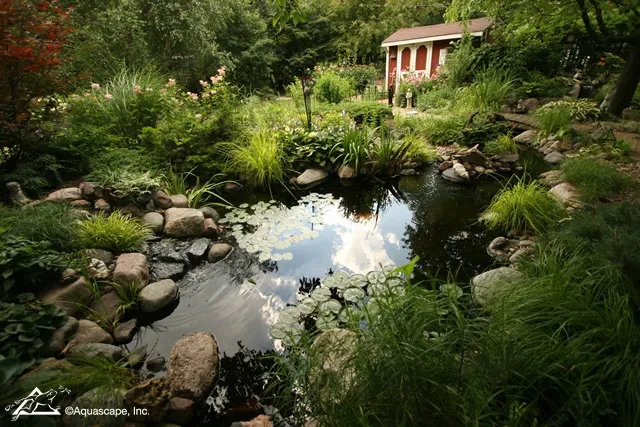 Driftwood enhances the natural look of the garden pond and waterfall.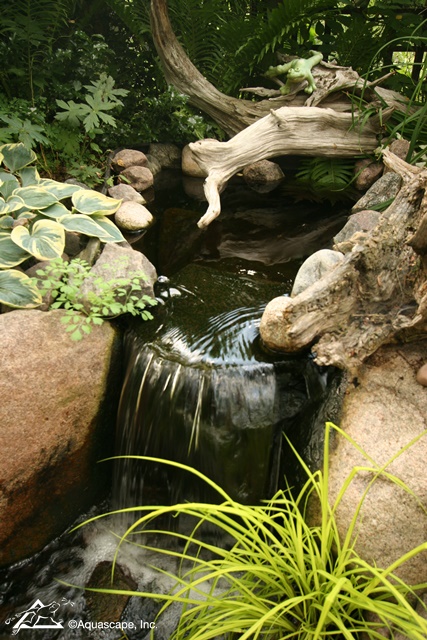 A quaint wooden bridge ties the patio to the rest of the garden and creates a great space for dangling your feet into the pond on a hot summer's day.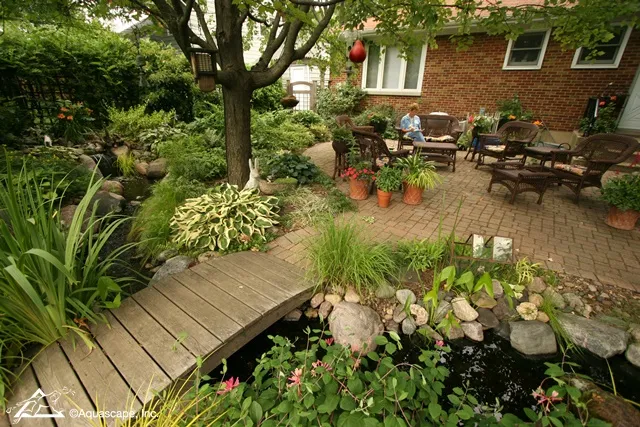 Janice says there's just one small patch of lawn that takes only a few minutes to mow, but adds that it's an important visual element in her garden. Janice loves that her garden is always changing and claims her pond looks a bit different each day.
Related posts
Fortunately, you don't need a degree in environmental science to understand the cycle of nature that can influence the health of your pond.

When I think of the perfect backyard, something like this one comes to mind. It has a little of everything … patios, fire pit, plantings, stone pathway, and of course, a pond and waterfall! The design is flawless as one area leads to the next…

Some pond enthusiasts like to actively tinker in and around their pond, while other water gardeners prefer to relax by the patio listening to the sound of the waterfalls. Maybe you're like most pond owners who enjoy a little of both activities!