Building a Shaq-Sized Pond and Waterfall
When Greg Wittstock, founder and CEO of Aquascape, Inc. heard that Shaq wanted a pond for his Florida home, he pulled every string he could to make sure the big guy got an Aquascape pond. But shortly after the initial design consultation, Shaq decided to move to Georgia so the pond would have to wait.  Greg remained patient, provided another design consultation for the Georgia location, and finally scheduled an installation date.
Greg gathered a group of top Certified Aquascape Contractors who were recipients of the Aquascape "Artist of the Year" award to help with the execution of a 70-foot stream and 22-by-50 foot koi pond that now flows from his front door down a slight slope to his famous tree house.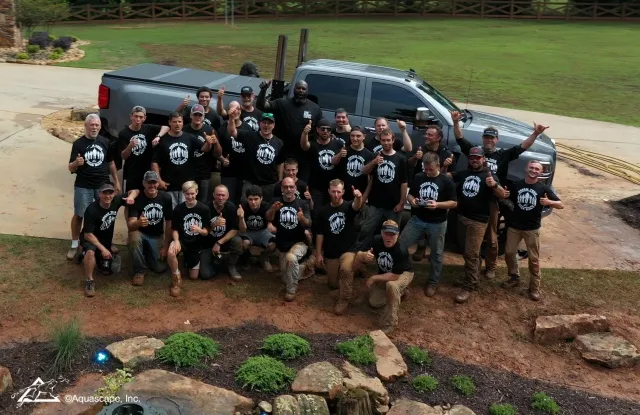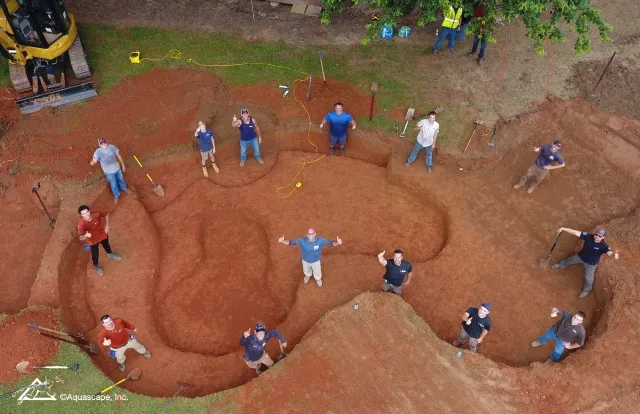 Eighty-five tons of moss rock and 35 tons of river rock were used to create the gorgeous new water feature for the NBA legend. The pond is 3 feet in depth and pushes 25,000 gallons of water per hour.  A surprise feature for Shaq includes a 25-inch architectural block wall with a gas fire pit.
Another standout featured is a grouping of Stacked Slate Sphere fountains at the top of the waterfall. Since Shaq has the Superman emblem on the gate leading to his home, it was only fitting to recreate the logo in one of the spheres.
Shaq loves his new pond and waterfall that was a dream for more than 5 years, except for one minor detail. Like every other new pond owner, he wishes the pond was larger! Aquascape will work with the legend to schedule a new date for a pond expansion!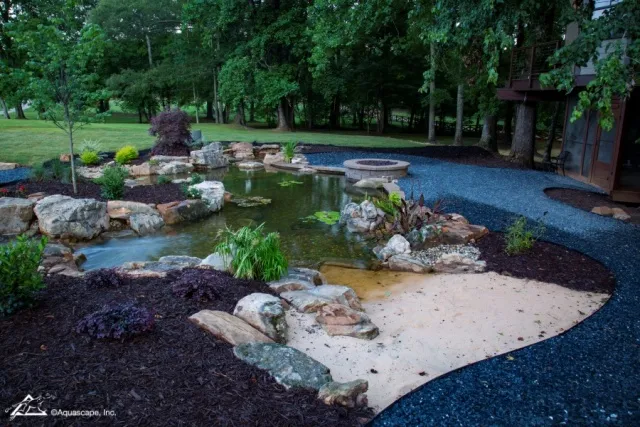 Watch the Shaquille O'Neal pond and waterfall construction and final reveal videos for more details and information about this amazing water feature project!
Part One:
Part Two:
Part Three:
Part Four:
The Final Reveal:
Aquascape Lifestyles Inspiration Guide
Click Here to download our free Aquascape Lifestyles Inspiration Guide filled with a variety of ways to add beautiful water features to your landscape.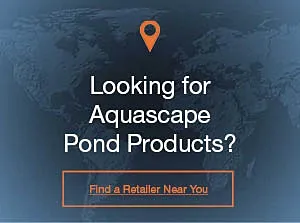 Aquascape Lifestyles Magazine
Click Here to sign up and receive your own copy of Aquascape Lifestyles magazine, delivered quarterly to your inbox!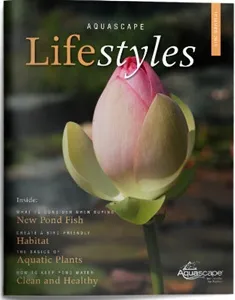 Related posts
Some pond enthusiasts like to actively tinker in and around their pond, while other water gardeners prefer to relax by the patio listening to the sound of the waterfalls. Maybe you're like most pond owners who enjoy a little of both activities!

Improve the appearance of your home by incorporating a waterscape into your front yard. Water adds a great touch to your landscape and can help make your home more inviting.

Some people love water features and others are downright passionate about them. The owner of this suburban Chicago residence wanted something grand and peaceful in his backyard, all at the same time. The typical suburban expanse of grass with a patio…