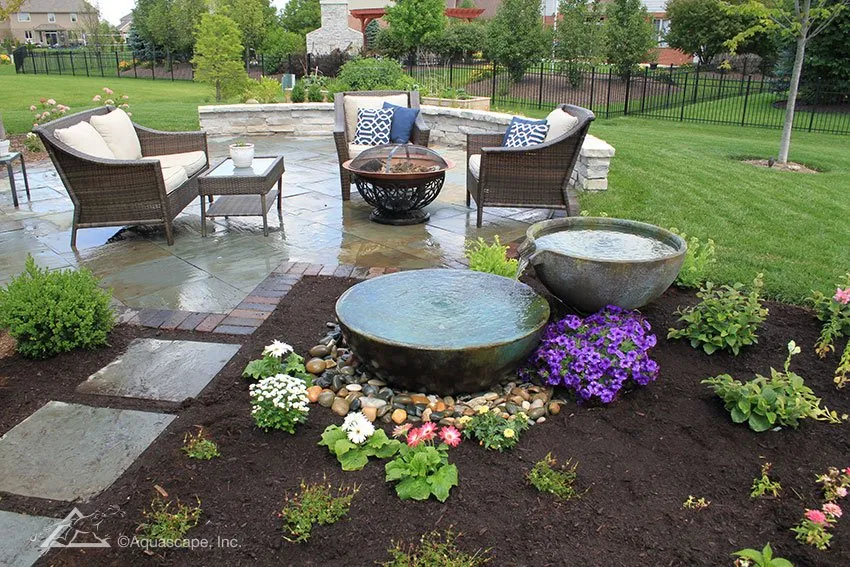 Aquascape Water Feature Kits
Aquascape water feature kits make it easy to enjoy the wonderful sights and sounds of running water in your landscape. We've bundled all the necessary components and installation instructions into convenient kits to alleviate the guesswork of putting all the pieces together yourself. Your only challenge will be choosing which type of water feature kit to install.
If you're interested in fish-keeping or growing water lilies, you'll love our ecosystem pond kit. If you're looking to carve a stream or waterfall into your garden spaces, opt for a Pondless Waterfall kit. And if space is an issue or you want an architectural piece, look no further than one of our Landscape Fountain Kits. Whatever you choose, Aquascape water feature kits make it easy to do it yourself!
Pond Kits
Create a beautiful, low-maintenance backyard pond that works with Mother Nature to ensure a naturally balanced water garden that's safe for fish and plants. You'll enjoy the beauty and serenity your Aquascape pond adds to your outdoor living experience.  You can rest assured knowing all pond kit components selected work well together and complement the addition of rocks, gravel, fish, and plants.
Recreational Ponds
Recreational ponds are the latest trend in outdoor living spaces. Traditional, chemically treated swimming pools are being replaced with water the way nature intended it to be. This means water that's naturally balanced and filtered, providing a healthier, sustainable environment for human interaction.
Pondless Waterfall Kits
A Pondless® Waterfall is simply a re-circulating waterfall or stream without the presence of a pond. The waterfall works by pumping water contained in a large, in-ground reservoir up and through the Waterfall Spillway, allowing the water to flow back down into the reservoir. This simple re-circulation system requires very little maintenance, is easy to install by yourself, and ideal for sprucing up your yard with the soothing sight and sound of running water.
Landscape Fountain Kits
Create a refreshing landscape with the addition of a beautiful fountain that's easy to install and maintain. A sub-surface basin holds the water and pump, which pushes the water up through the fountain for a stunning display. Install just one fountain, or group several together for a truly unique water feature. A variety of styles and sizes are available and can be installed in just one weekend!
Need a Pond Builder?
Schedule a consultation with a friendly
Certified Aquascape Contractor
Looking for
Aquascape Products?