Logan Paul the Wonder Kid!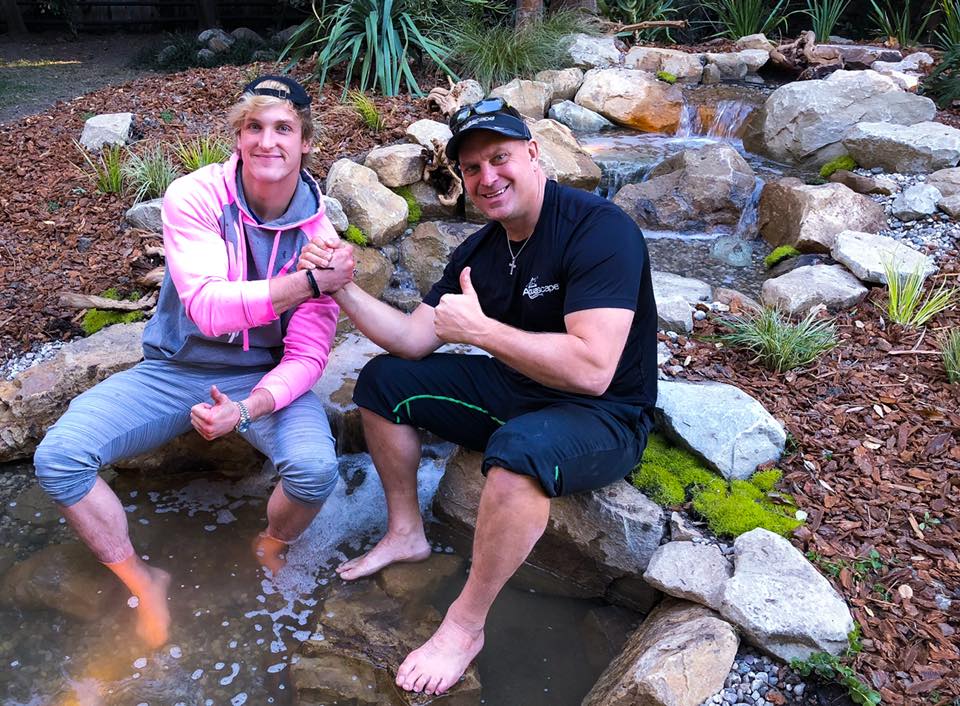 48 insane hours, one "dope" koi pond and 10,000,000 YouTube views and counting later, I finally have time to reflect on my out of body experience in the orbit of 22 yr old wonder kid Logan Paul!
If you don't know who Logan Paul is ask your kids or grandkids and they most certainly will (and most certainly will have an opinion of him as well)
Love him or hate him there's no denying his success even if his "style" might not be your cup of tea.
Logan Paul is living the dream of just about every 22 yr old warm blooded heterosexual male (hence the haters) Here's my take on my time in his stratosphere. Logan is a good kid. He's undeniably a hard worker. He is constantly grinding. Constantly! He's genuine. The Logan you see in front of the camera is the Logan you get off it. Everyday he genuinely has a complete and total blast doing what he does! He's talented and funny, rich and famous, handsome and ripped and just dripping with charisma.
In other words…he's extremely hatable for many!
I guess you could say I've turned into a fan. I understand if you're not.
The one thing I'd ask you if you're not impressed by his silly antics, locker room humor and occasional potty mouth is this…what were you like at 22? Even more to the point what would you have been like if by being the way he is you earned millions to be that way?
I won't claim to know how each of you would answer that question but I know how my 22 yr old self would…I'd basically be doing pretty much exactly what Logan is doing!!!
I guess that's why I'm ok with it. I GET IT! But than again at 47 I still feel like I'm not fully grown up myself (thank God!) The better question is not whether you would have been doing the off the wall stuff he's currently engaged doing but what will this "kid" be doing when he's 32, 42 and 52! From the little I've observed my money is on Logan continuing to reinvent himself as the world changes and he matures along with it. Time will tell but from what I can tell when you're as driven and talented as he is he won't be letting the world beat him into submitting to the will of conformity like it does for so many many others!
That's my take on 22yr old Logan Paul. I'm happy for the kid.