A House Divided Cannot Stand
I live in Chicagoland and am old enough to remember one of the most dominant TEAMS ever regardless of sport … the '85 Chicago Bears football squad! The infamous Mike Ditka "Da Coach" lead his one of a kind TEAM of characters that included Punky QB Jim McMahon, Samurai Mike Singletary, The Fridge William Perry and of course the greatest football player ever, Walter Payton simply known as "Sweetness"
Yet despite all the talent in the world and the swagger to boot, that compilation of players won exactly one Super Bowl together.
INSANE!!!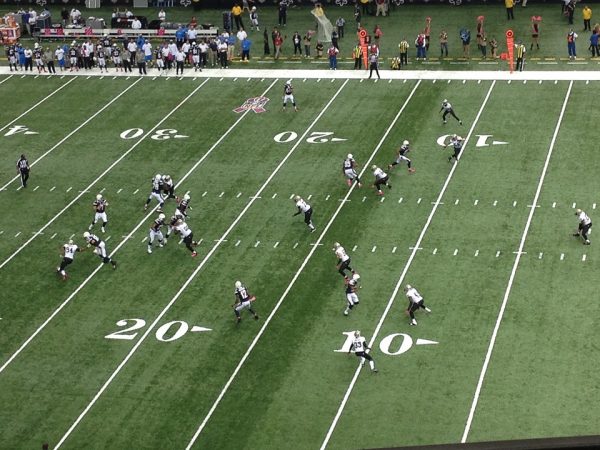 That's the first thing I thought of reading this story on the Seattle Seahawks collapse after they lost to the damn Patriots in 2015. As any Seahawk fan can tell you though it wasn't that they just lost it was the way in which they lost that tore the TEAM apart eventually leading to the TEAM being torn apart.
I'm not going to get into the details here, it's chronicled in the article and for the purpose of this piece it's not important anyway. What is important though for anyone interested in SUCCESS is understanding the most basic principle of success with a TEAM, a Company or even a Family…
"A House Divided Cannot Stand"
Mike Ditka "Da Coach" had a major power struggle with Buddy Ryan the Defensive Coordinator and it tore the TEAM apart negating their players TALENT. It's not the most talented TEAM that wins, but the one that plays together as a TEAM!
Same thing with Corporations. The number one indicator a company's sales will decrease is not an economic indicator but one of the employees attitude! Declining morale, according to an extensive study by FORBES Magazine, is the only universal indicator of decreasing sales amongst Fortune 500 Companies studied over a three decade period!
It's no different at my little business Aquascape.
My first job as the CEO of Aquascape is to guide and guard the company culture. Morale is a tricky thing, a very tricky thing! It ebbs and flows throughout the year dependent on a number of factors both in and out of my control.
I could write a book on this topic but nobody reads books anymore and this post is becoming one now so let me get to the point ?
YOUR ATTITUDE DETERMINES YOUR ALTITUDE IN LIFE!
The ONLY person able to control your attitude is YOU! Nobody else can make you feel the way you do! How you choose to feel is always up to you! Get pissed off at your coach, boss or spouse and YOU lose! If enough people get shi**y attitudes at work or at home their TEAM will become divided and they and everyone else will LOSE!
It happened to the 85 Bears, the 2015 Seahawks, and the defending State Champion Wheaton North Falcons my Sr Year in High School! (Don't get me started.)
I learned more about winning and success from watching and playing sports than any classroom I ever sat in! Something tells me I'm far from alone in that regard.
Only three more months till kickoff!