Introducing Greg Wittstock, The Pond Guy's DIY Pond Build Contest
Founder and CEO of Aquascape Inc., Greg Wittstock, announces a DIY Pond Build Contest open to homeowners across the globe. To enter, contestants must build an ecosystem pond using Aquascape products or take pictures of an Aquascape pond they already built. Wittstock will hand-select the winner and visit them in-person to feature their pond in an upcoming video on the Greg Wittstock, The Pond Guy YouTube channel. The winner also receives $2500 in Aquascape product. Contest entries must be submitted online and are due by midnight on Aug. 31, 2020.
"I am excited to provide an opportunity for homeowners and hobbyists to showcase their pond building skills," says Greg Wittstock. "Our fans often send us pictures of their DIY ponds on social media. A lot of them turn out great, so I thought it would be fun to organize a contest and feature the best one on my YouTube channel. Other homeowners should see that a DIY Aquascape pond is easy to replicate and makes a great addition to any outdoor space."
To complete the online submission, contestants must fill out the entry form at DIYPondContest.com and submit photos of their finished Aquascape pond. They also need to include a purchase receipt of the pond kit used. If they no longer have a purchase receipt, they can submit photos of their existing Aquascape BioFalls® Filter, pond skimmer and pump. For guidance, watch this How to Build a Pond with an Aquascape DIY Pond Kit video.
The grand prize winner will be chosen by Greg Wittstock, The Pond Guy on September 15, 2020 and announced on Greg Wittstock, The Pond Guy social media platforms, which may include Facebook, Instagram, and YouTube.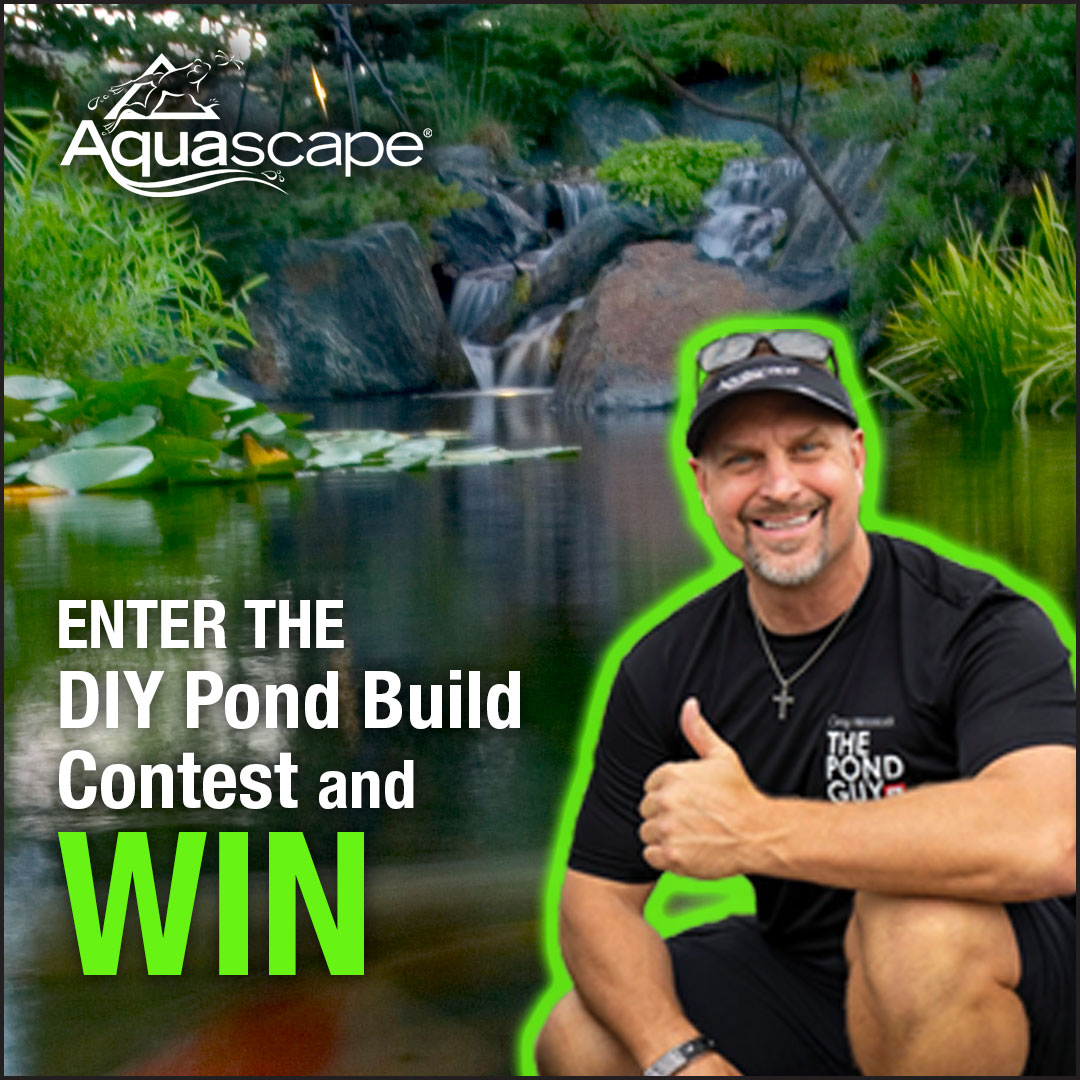 Related posts
Aquascape, Inc. is taking ponds and waterfalls to the next level with an innovative offering of adjustable flow pumps and deluxe kits. The Aquascape SLD Adjustable Flow Pond Pump is the only asynchronous, solids-handling, adjustable flow, WiFi connected, smart device-controlled pump in the water gardening industry. "Pond owners will be amazed by all the features…

Aquascape, Inc. creator of the #1 contractor-installed water garden, adds to their selection of pond and landscape lighting products with the Aquascape LED Color-Changing Lights and Smart Control App. Simply plug the lights into the Smart Control Hub (sold separately) and pair with the Aquascape Smart Control App to control your lights at anytime from…

AquLocal news radio station, WBBM News Radio, visited Aquascape, Inc. to interview Founder and CEO, Greg Wittstock. Julie Mann asked Greg about his journey from pond hobbyist at the age of 12, to his successful company today. Listen to the podcast and watch the video below: