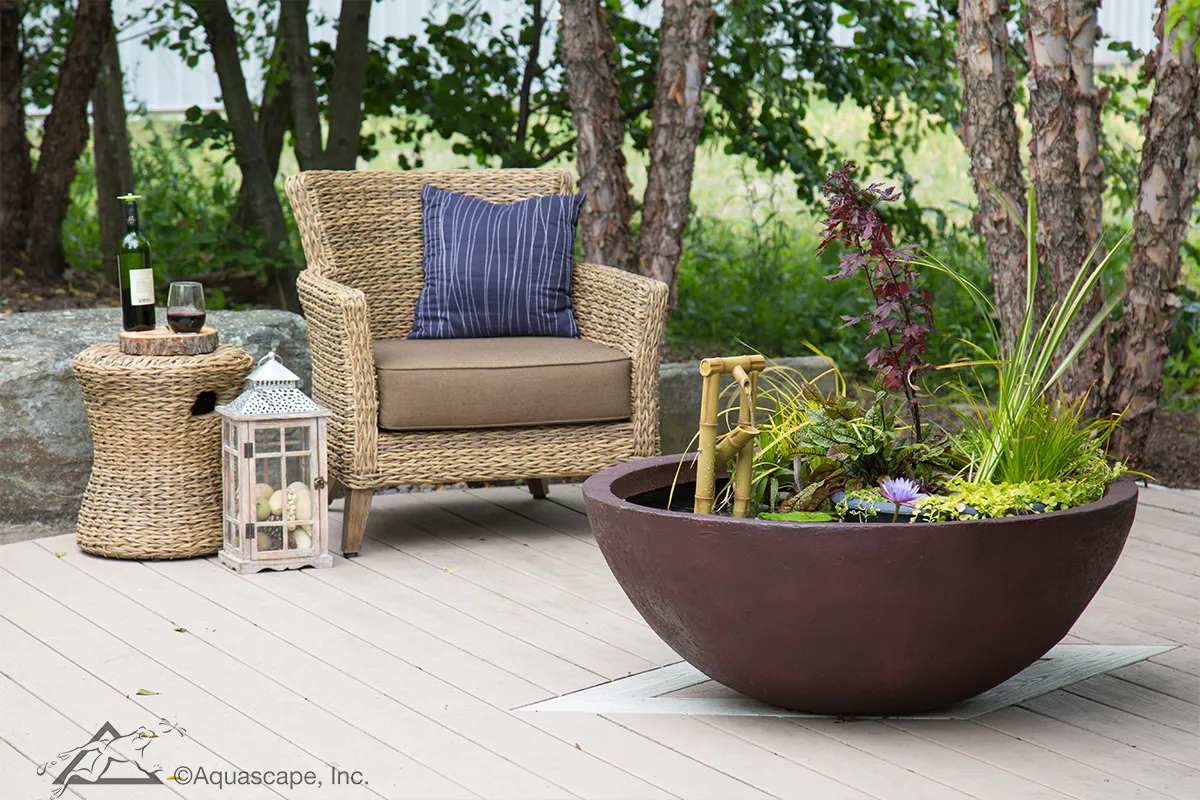 Mini Ponds and Container Water Gardening
Enjoy a beautiful water garden in a matter of minutes with easy-to-install Aquascape mini ponds. Create a beautifully planted water bowl with a variety of aquatic plants. Include underwater lighting and a couple of small fish like "rosy reds" for added interest and color.
A small bamboo fountain provides the soothing sounds of running water to enjoy with your mini water garden. Available in a variety of sizes and colors, you can place your mini pond almost anywhere – outdoors or in!
Check out "Top 10 Aquatic Plants for Mini Ponds" to learn about what aquatic plants to put in your mini water garden!
Mini Pond Kits
The Aquatic Patio Pond Kit, AquaGarden Mini Pond Kit and AquaGarden Tabletop Fountain Kit makes it simple to have a small water garden anywhere you can imagine. They are even small enough to fit on top of your patio table! Integrated bamboo fountains or waterfall features make creating a beautifully planted container water garden easier than ever.
AquaGarden Features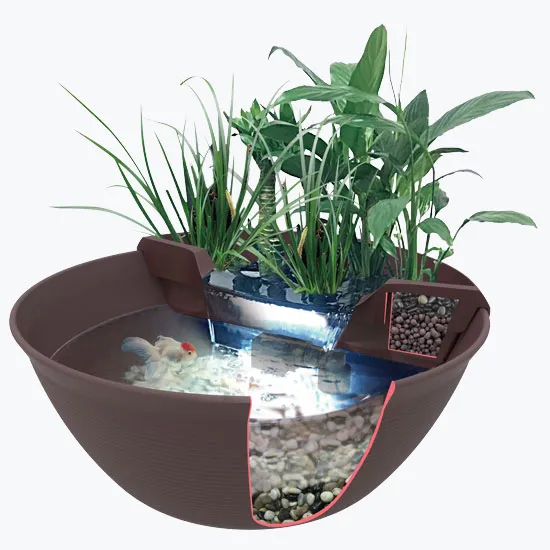 1
2
3
4
5
6
7
Built to Last
Durable, injection-molded container is lightweight and built to last
Integrated Filter
Integrated plant and waterfall filter cleans water and houses plants
Pump Included
Pump with low-suction attachment maximizes water usage and circulation
Integrated Light
Integrated waterfall light illuminates the waterfall
Grow Media
Expanded clay grow media provides an ideal environment for plant growth
Mini Pond Kit Options
AquaGarden Accessories
Patio Ponds
Do you love the beauty of water gardens but lack the space for a pond? Aquascape Patio Ponds make it simple to have a complete water garden in any setting without ever having to touch a shovel. The integrated plant shelf and plumbing ports makes creating a beautifully planted container water garden easier than ever.
Patio Pond Features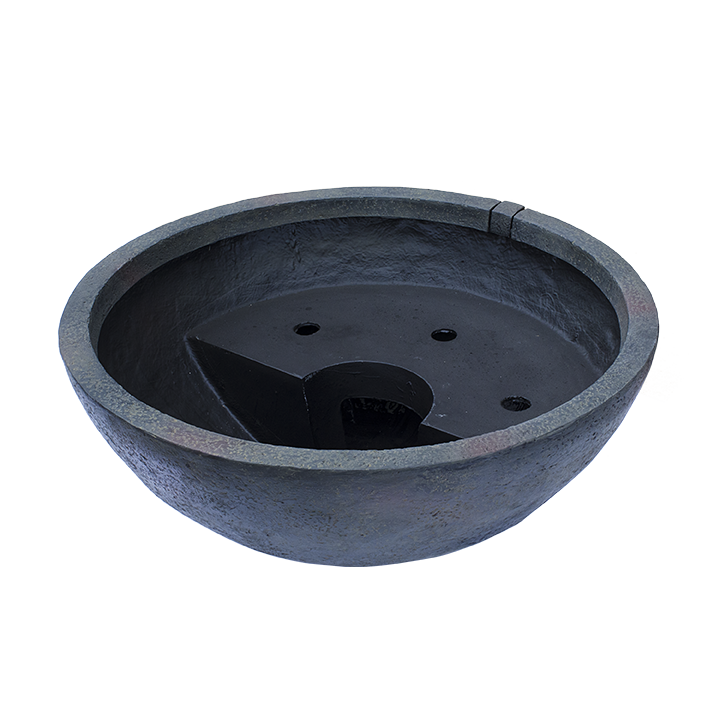 1
2
3
4
Construction
Durable fiber-resin construction that will last
Integrated Ports
Plumbing ports makes for easy installation
Integrated Plant Shelf
Integrated plant shelf makes for easy decorating
Removable Electrical Cord Cover
Small removable cord cover easily hides power cords
Need a Pond Builder?
Schedule a consultation with a friendly
Certified Aquascape Contractor
Looking for
Aquascape Products?