Basins
Aquascape basins provide a trouble-free, easy-to-install option for a wide variety of decorative water feature installations including natural stone, brass, and resin fountains.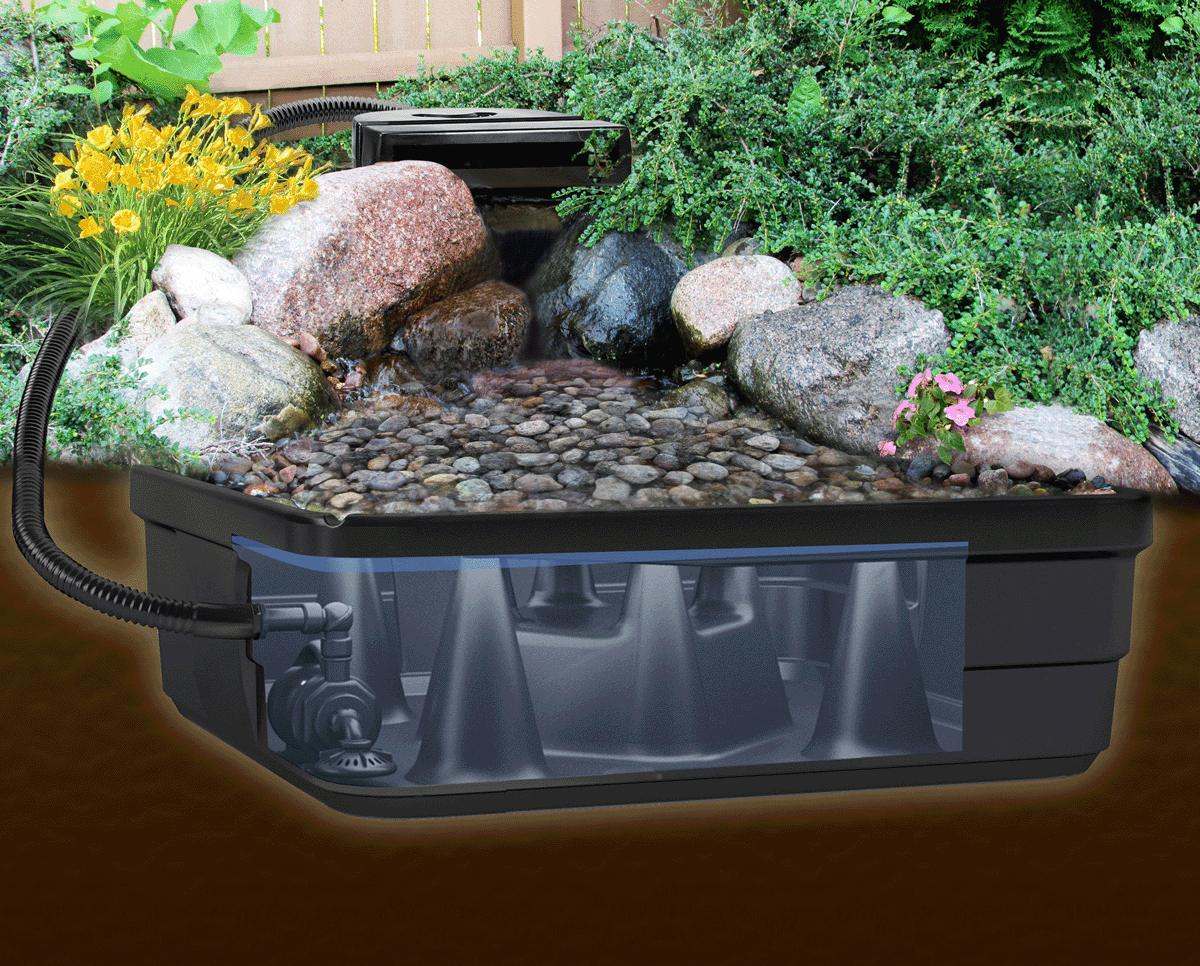 Water Reservoirs
Aquascape AquaBasins® make decorative water feature installations quick, easy, and trouble-free. Install natural stone fountains, bubbling urns, spillway bowls, and even small waterfalls with ease. Multiple versions are available depending on the size of your decorative water feature.
AquaBasin® 30 and AquaBasin® 45 Features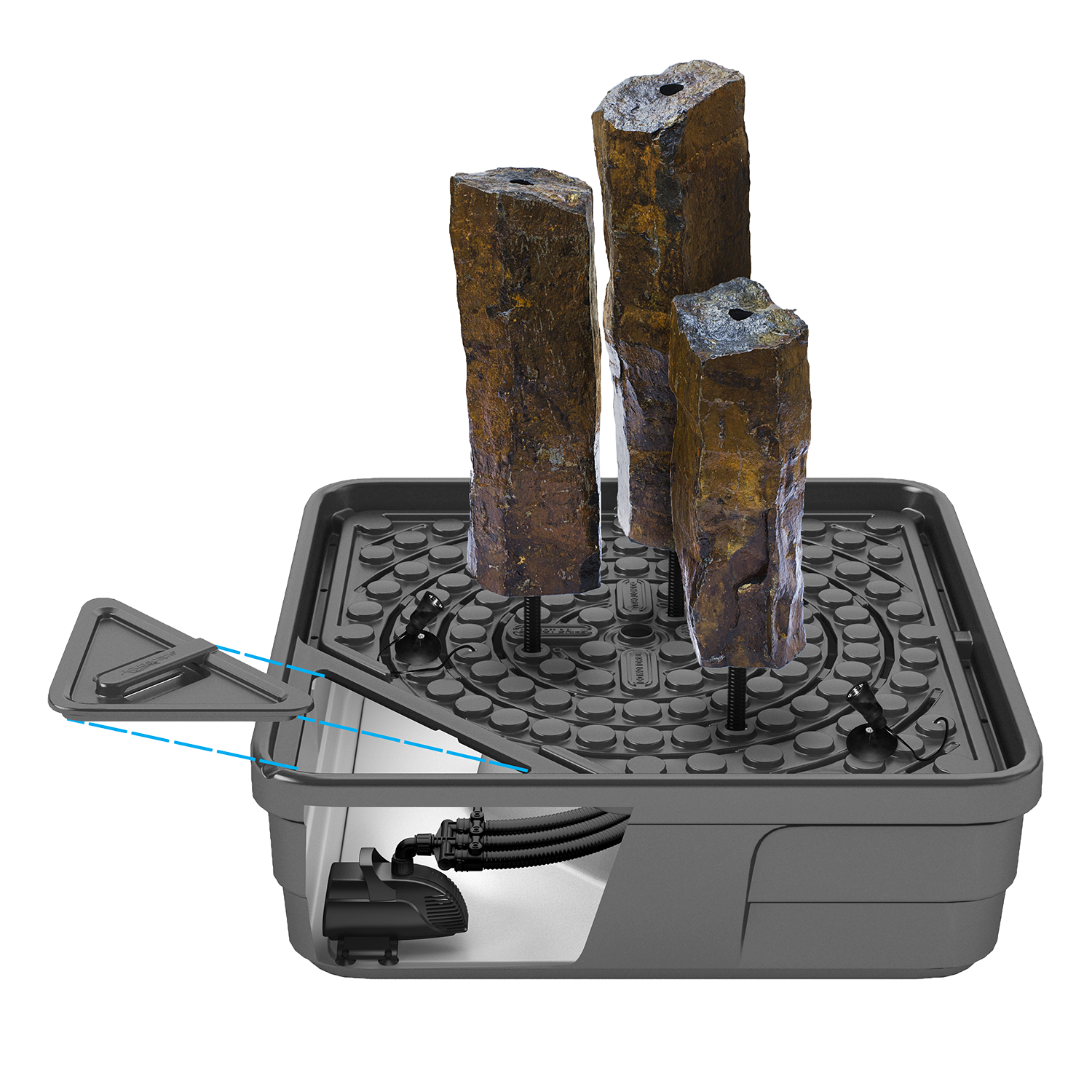 1
2
3
4
5
6
7
Pump Access
Large corner pump access panel fits larger pumps and sits elevated to prevent gravel from falling into the basin
Pump and Valve Controls
Pump and valve controls are easy to access for maintenance and adjusting water flow
Flat Deck
Large, flat deck design makes it easy to set and position fountain
Construction
Professional grade, high-density polyethylene construction
Drainage Slots
Drainage slots throughout the deck maximize water circulation
Deck Cylinders
Structural deck cylinders provide endless plumbing and lighting port configurations, while reinforcing basin structure
Plumbing Support
Internal plumbing support allows plumbing to sit below the deck as it travels to the fountain(s), making installation simple and keeping plumbing out of sight
AquaBasin®
Learn about all the amazing features and benefits of the AquaBasin® 30 and 45. This sub-surface reservoir is the perfect solution for installing fountains and small waterfalls.
Need a Pond Builder?
Schedule a consultation with a friendly
Certified Aquascape Contractor
Looking for
Aquascape Products?