Where Energy Efficiency Meets Reliability The AquaSurge®

Pond Pump
Save on electrical costs with the versatile AquaSurge pond pump
Our most popular pond pump

Uses up to 30% less energy than other pond pumps

Can be placed vertically or horizontally

For use in pond skimmers and waterfall vaults

Exceptional durability with 3-year warranty
Features of AquaSurge® Pond Pumps
Learn the many features and benefits of AquaSurge® Pond Pumps, ranging in flow rates from 2,000 to 5,000 GPH. This energy-efficient pump is a popular choice for a variety of water features.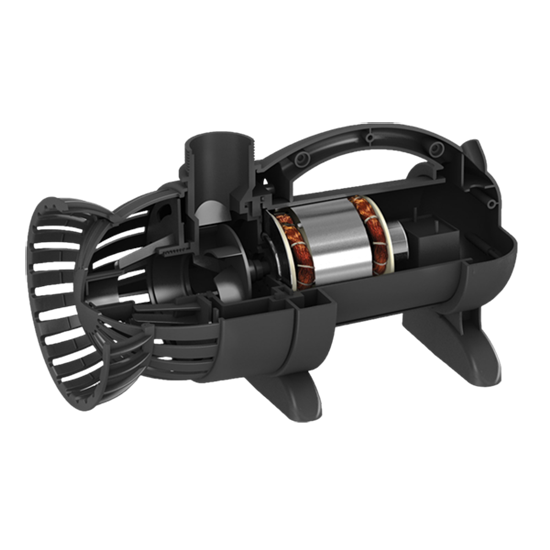 1
2
3
4
5
6
7
Compact Size
Small compact size makes the AquaSurge® the perfect pump for pond skimmers.
Cord Protection
Stainless steel rotor assembly resists corrosion and provides years of trouble-free operation.
Powerful and Efficient Motor
Asynchronous motor makes this pump more powerful and more efficient than traditional mag-drive, or magnetically driven pond pumps.
Unique Cooling
The unique ceramic shaft with cooling port prevents the pump from overheating.
Threaded Disconnect
The simple and secure threaded disconnect allows for the pump to be easily removed from the skimmer for maintenance or winterization.
Quiet Operation
Integrated rubber feet prevent noise and vibration.
Horizontal or Vertical Placement
Can be installed horizontally or vertically using the included pump stand.
Want to Learn More about AquaSurge Pumps?
Looking for
Aquascape Products?